| | | |
| --- | --- | --- |
| | canberrabirds | |
Hybrid Parrot
| | |
| --- | --- |
| To: | "" <>, 'COG-L' <> |
| Subject: | Hybrid Parrot |
| From: | Philip Veerman <> |
| Date: | Wed, 5 Sep 2018 08:17:53 +0000 |
Interesting one. Quite different from the usual Crimson x Eastern Rosella hybrid. They usually have pale blue cheeks and the blue parts of wing and tail fairly like a Crimson Rosella with the underparts like an Eastern Rosella and the back a mottled in between. There are several photos of typical ones that have come forward before. Though I agree it is hard to imagine what else this one could be, a hybrid that is even stranger than usual. The tail is all over the place, colour wise. Should preserve that photo in our website as a whatever.
Philip
From: [
Sent: Wednesday, 5 September, 2018 3:51 PM
To: COG-L
Subject: [canberrabirds] Hybris Parrot
Came across this unusually coloured bird at the AIS this morning. I assume it is a hybrid, probably Crimson x Eastern Rosella. Any thoughts?
Regards
Lindsay Hansch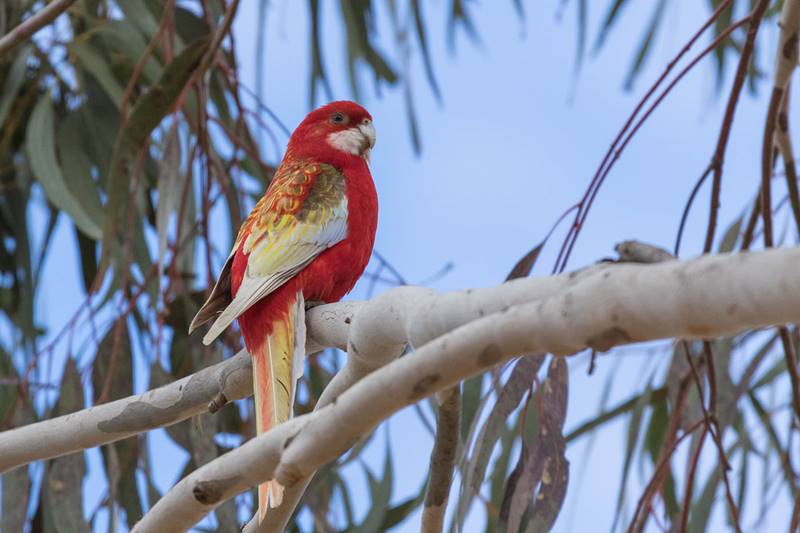 Admin
The University of NSW School of Computer and Engineering takes no responsibility for the contents of this archive. It is purely a compilation of material sent by many people to the Canberra Ornithologists Group mailing list. It has not been checked for accuracy nor its content verified in any way. If you wish to get material removed from the archive or have other queries about the list contact David McDonald, list manager, phone (02) 6231 8904 or email . If you can not contact David McDonald e-mail Andrew Taylor at this address: andrewt@cse.unsw.EDU.AU