| | | |
| --- | --- | --- |
| | canberrabirds | |
FW: [canberrabirds] Straight down the high-diddle-diddle
| | |
| --- | --- |
| To: | "" <> |
| Subject: | FW: [canberrabirds] Straight down the high-diddle-diddle |
| From: | Geoffrey Dabb <> |
| Date: | Tue, 4 Sep 2018 05:35:05 +0000 |
A combination of 2 different morphs, Red-headed and Black headed. A case of servopapyrism (saving paper)
From: Philip Veerman <>
Sent: Tuesday, 4 September 2018 10:49 AM
To: 'John Layton' <>; 'Canberra birds' <>
Subject: RE: [canberrabirds] Straight down the high-diddle-diddle
I think that when this (rare event) occurs, it is usually divided sex across the mid line. So to that extent it is not unusual. It occurs in many types of animals, other than birds.
Several internet references to this. See for example: https://io9.gizmodo.com/5810962/bilateral-gynandromorphism-a-fancy-way-of-saying-youre-literally-half-male-and-half-female?IR=T
From: John Layton
Sent: Tuesday, 4 September, 2018 7:12 AM
To: Canberra birds
Subject: [canberrabirds] Straight down the high-diddle-diddle
I seem to remember that several weeks ago there was mention/discussion about gynandromorphism. Accordingly, check out this androgynous chick from Peter Slater's sumptuous book, Australian Birds – a collection of paintings and drawings.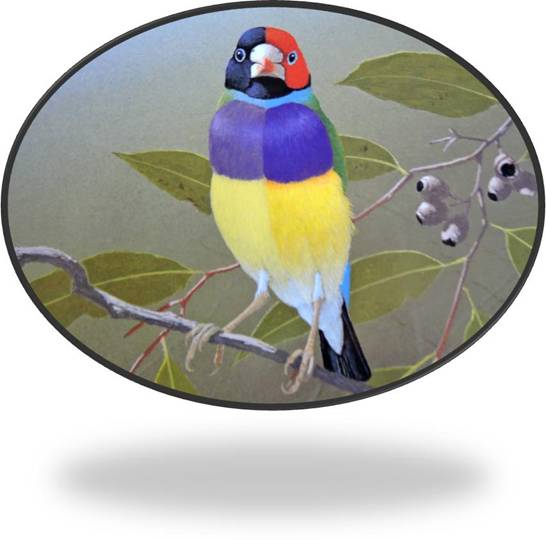 <Prev in Thread]
Current Thread
[Next in Thread>

FW: [canberrabirds] Straight down the high-diddle-diddle, Geoffrey Dabb <=
Admin
The University of NSW School of Computer and Engineering takes no responsibility for the contents of this archive. It is purely a compilation of material sent by many people to the Canberra Ornithologists Group mailing list. It has not been checked for accuracy nor its content verified in any way. If you wish to get material removed from the archive or have other queries about the list contact David McDonald, list manager, phone (02) 6231 8904 or email . If you can not contact David McDonald e-mail Andrew Taylor at this address: andrewt@cse.unsw.EDU.AU