| | | |
| --- | --- | --- |
| | canberrabirds | |
Transitional bowerbirds
| | |
| --- | --- |
| To: | "" <> |
| Subject: | Transitional bowerbirds |
| From: | Geoffrey Dabb <> |
| Date: | Mon, 19 Feb 2018 02:29:29 +0000 |
As these are topical, the below snaps from my garden this morning might be of interest.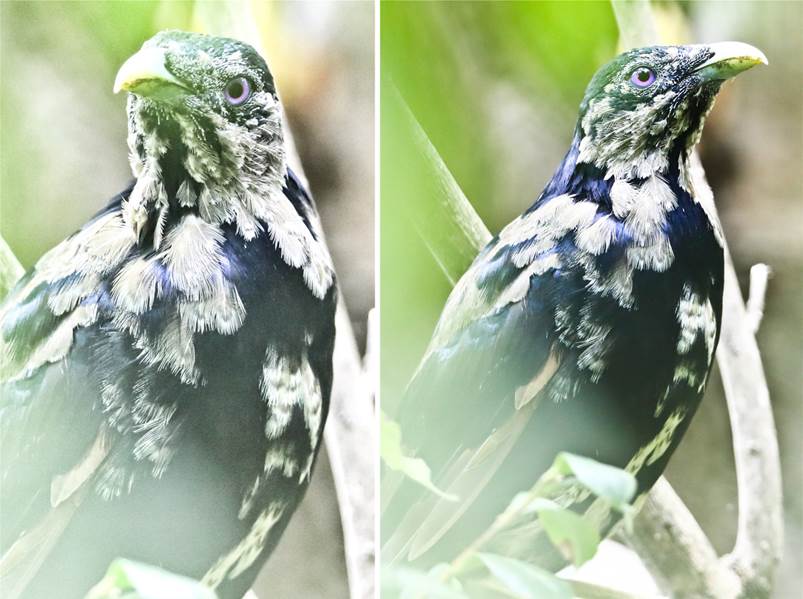 Of more interest is that I showed this chatline pics of a similar transitional male at the same bower almost exactly 2 years ago. That now full-plumaged male is still around. At 9 years it would be too young to be the father of the present 7-year old. The bird now shown has probably been one of the yellow-billed green students at the bower over the last 3 or so years.
More bowerbirds around, more transitional males.
<Prev in Thread]
Current Thread
[Next in Thread>

Transitional bowerbirds, Geoffrey Dabb <=
Admin
The University of NSW School of Computer and Engineering takes no responsibility for the contents of this archive. It is purely a compilation of material sent by many people to the Canberra Ornithologists Group mailing list. It has not been checked for accuracy nor its content verified in any way. If you wish to get material removed from the archive or have other queries about the list contact David McDonald, list manager, phone (02) 6231 8904 or email . If you can not contact David McDonald e-mail Andrew Taylor at this address: andrewt@cse.unsw.EDU.AU