| | | |
| --- | --- | --- |
| | canberrabirds | |
Bowerbird
| | |
| --- | --- |
| To: | 'Christine' <>, 'COG chatline' <> |
| Subject: | Bowerbird |
| From: | Philip Veerman <> |
| Date: | Sat, 17 Feb 2018 23:54:43 +0000 |
Strange picture. Doesn't look normal (or typical). Is this some disease or maybe a mite infestation or just an extreme of new feathers coming in and what we see here is feather shafts of growing feathers. If it is this, it is odd to be so obvious. I suspect Bowerbirds have very dense feathers.
I had an all blue male SBB in my neighbour's garden yesterday.
Philip
From: Christine [
Sent: Sunday, 18 February, 2018 10:31 AM
To: COG chatline
Subject: [canberrabirds] Bowerbird
Seen at ANBG yesterday. Is this normal???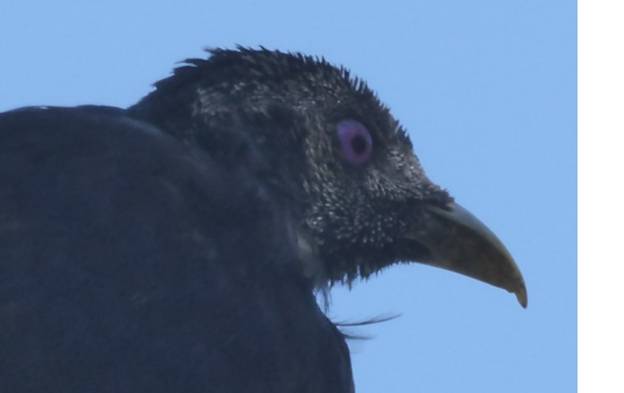 ​
Admin
The University of NSW School of Computer and Engineering takes no responsibility for the contents of this archive. It is purely a compilation of material sent by many people to the Canberra Ornithologists Group mailing list. It has not been checked for accuracy nor its content verified in any way. If you wish to get material removed from the archive or have other queries about the list contact David McDonald, list manager, phone (02) 6231 8904 or email . If you can not contact David McDonald e-mail Andrew Taylor at this address: andrewt@cse.unsw.EDU.AU