| | | |
| --- | --- | --- |
| | canberrabirds | |
Red Rocks peregrines
| | |
| --- | --- |
| To: | 'sandra henderson' <>, 'Cog line' <> |
| Subject: | Red Rocks peregrines |
| From: | Tony Clark <> |
| Date: | Tue, 21 Nov 2017 03:34:31 +0000 |
Hi All,
I have posted some of my photos taken yesterday of the Peregrines. They can be seen here www.flickr.com/photos/tjsra/
I would like to acknowledge Shorty and John Bundock's assistance in providing details that allowed me to see and experience them. Thanks.
BTW - Nice to meet you and Annie yesterday.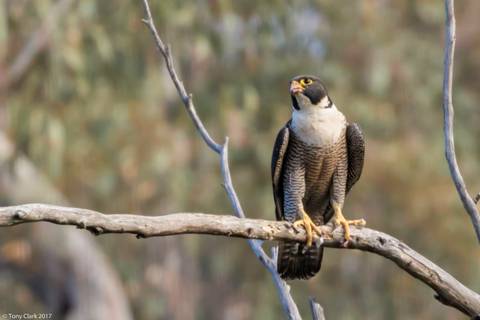 Cheers
Tony
From: sandra henderson [
Sent: Tuesday, 21 November 2017 9:08 AM
To: Cog line
Subject: [canberrabirds] Red Rocks peregrines
Once again this pair of good peregrine parents have raised three new peregrines to fledging stage at Red Rocks Gorge. I have watched them for three of the past four years, and they have successfully raised three each time, which is an excellent success rate.
A nice group of native orchids - Southern Hooked Rustyhoods (Oligochaetochilus hamatus) - around the rocks we use as a vantage point to watch the birds - Red Rocks is one of the sites mentioned in the ACT orchid book as a site for these.
Admin
The University of NSW School of Computer and Engineering takes no responsibility for the contents of this archive. It is purely a compilation of material sent by many people to the Canberra Ornithologists Group mailing list. It has not been checked for accuracy nor its content verified in any way. If you wish to get material removed from the archive or have other queries about the list contact David McDonald, list manager, phone (02) 6231 8904 or email . If you can not contact David McDonald e-mail Andrew Taylor at this address: andrewt@cse.unsw.EDU.AU