| | | |
| --- | --- | --- |
| | canberrabirds | |
Beyond the Lemon Drift
| | |
| --- | --- |
| To: | Geoffrey Dabb <>, Canberrabirds <> |
| Subject: | Beyond the Lemon Drift |
| From: | Kevin Windle <> |
| Date: | Sat, 9 Sep 2017 07:13:29 +0000 |
Geoffrey,
Anagram: Diamond firetail.
Very nice photos of Little grassbird.
Kevin

---
From:
Geoffrey Dabb <>
Sent:
09 September 2017 15:34:24
To:
Cc:
sandra henderson
Subject:
[canberrabirds] Beyond the Lemon Drift
Over the last few days I made a little excursion to our west. Not all that pleasant as I ran into a burst of Sprinter - cold, windy, with occasional showers passing through, notwithstanding gloomy promises on the Country Hour that there was absolutely no rain in sight. Clearly there is RAIN, and then just insignificant wintry precipitation. Overnighting at the Urana caravan park, I added a new species to the park bird list. I'll leave you to guess, offering the clue that the name is an anagram of "I aid a lemon drift". Moving on to the Wanganella TSR, I found the sandhill with the help of Sandra's excellent directions, but no Wb Swallows just yet. Martin might like to defer his swallow-hunting expedition for a month or so. On the other hand the Wanganella caravan park was a very birdy spot with a good mix of mini-habitats and many flowering shrubs. I found 8 species of honeyeater, largely due to the flowering mistletoe. In view of the miserable forecast I turned back at that point, choosing a route through Junee. The advertised 'Urban Wetland' did not have many waterbirds but it did have an elaborate well-constructed boardwalk that offered a fine view over the sad-looking dormant typha. Moreover, the site is a headquarters of Little Grassbirds (at least 3 pairs) that offered the usual brief views, or perhaps not quite as brief as usual as they appeared to be collecting typha fluff for nesting.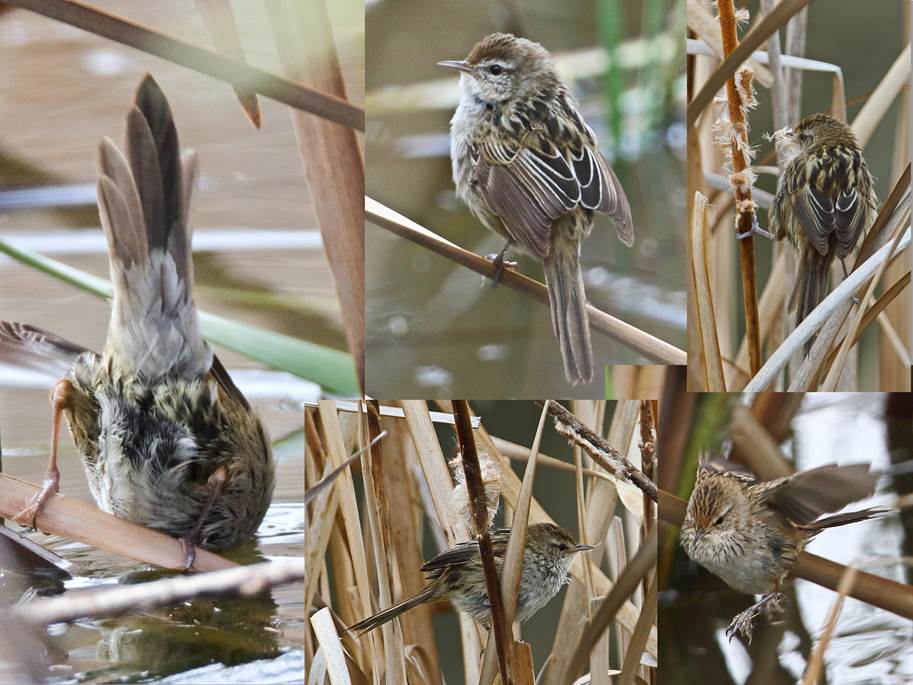 Admin
The University of NSW School of Computer and Engineering takes no responsibility for the contents of this archive. It is purely a compilation of material sent by many people to the Canberra Ornithologists Group mailing list. It has not been checked for accuracy nor its content verified in any way. If you wish to get material removed from the archive or have other queries about the list contact David McDonald, list manager, phone (02) 6231 8904 or email . If you can not contact David McDonald e-mail Andrew Taylor at this address: andrewt@cse.unsw.EDU.AU