| | | |
| --- | --- | --- |
| | canberrabirds | |
FW: [canberrabirds] ID Please
| | |
| --- | --- |
| To: | "" <> |
| Subject: | FW: [canberrabirds] ID Please |
| From: | Geoffrey Dabb <> |
| Date: | Fri, 23 Dec 2016 02:26:03 +0000 |
It is probably a female Koel Tony, going by the dark crown. The only other possibility would be a juvenile. The red eye is unusual as both juv and female have darkish eyes in comparison to the male. However the female (note different back marking) is more likely to come up reddish in strong sunlight.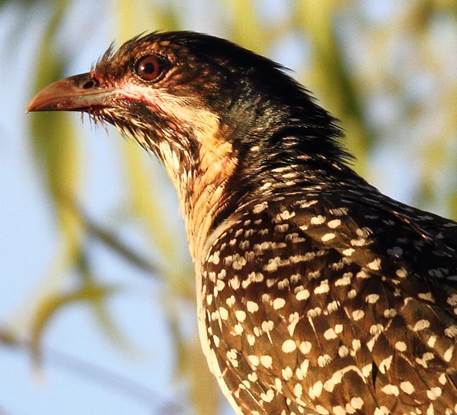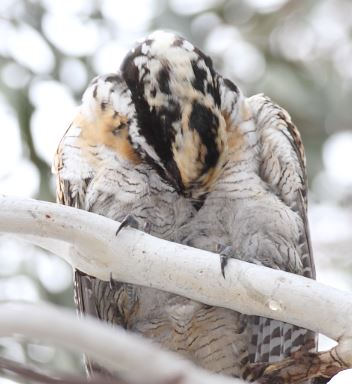 From: Tony Clark [
Sent: Friday, 23 December 2016 12:58 PM
To:
Subject: [canberrabirds] ID Please
Hi All,
Could someone please ID the attached bird please. Sorry bird IDs are not my strong point at the moment - still learning. It flew into our backyard in Gordon this morning and stayed for some time. Not able to get any good photos as it was blocked by the vegetation.
Thanks in advance and Merry Xmas
Cheers Tony
Admin
The University of NSW School of Computer and Engineering takes no responsibility for the contents of this archive. It is purely a compilation of material sent by many people to the Canberra Ornithologists Group mailing list. It has not been checked for accuracy nor its content verified in any way. If you wish to get material removed from the archive or have other queries about the list contact David McDonald, list manager, phone (02) 6231 8904 or email . If you can not contact David McDonald e-mail Andrew Taylor at this address: andrewt@cse.unsw.EDU.AU