| | | |
| --- | --- | --- |
| | canberrabirds | |
Whiskered Terns
| | |
| --- | --- |
| To: | COG List <> |
| Subject: | Whiskered Terns |
| From: | Martin Butterfield <> |
| Date: | Sat, 10 Dec 2016 03:02:15 +0000 |
Myself and a neighbour, Garry, visited a marsh on private property on the Hoskinstown Plain this morning to assess the Whiskered Tern situation. The birds have been seen there for a while and Garry saw some yesterday carrying grass to sites in the reeds, possibly nest building.
Today we made a conservative estimate of 10 nest sites and at least 40 birds in total.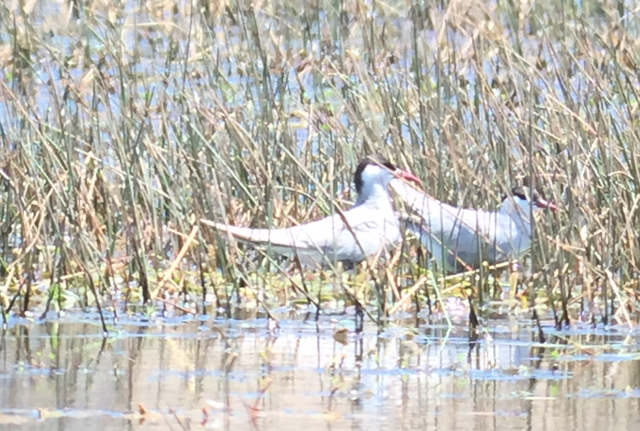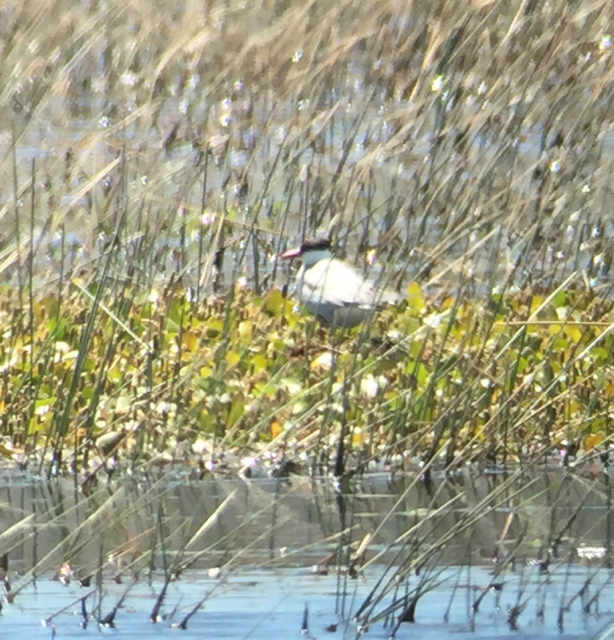 ​From research to date (thank you Michel Lenz) this appears to be the first breeding record of the species in the COG AOI since 1963.
Admin
The University of NSW School of Computer and Engineering takes no responsibility for the contents of this archive. It is purely a compilation of material sent by many people to the Canberra Ornithologists Group mailing list. It has not been checked for accuracy nor its content verified in any way. If you wish to get material removed from the archive or have other queries about the list contact David McDonald, list manager, phone (02) 6231 8904 or email . If you can not contact David McDonald e-mail Andrew Taylor at this address: andrewt@cse.unsw.EDU.AU