COG will have copies of the book for sale once they are available. I am still waiting for advice from the publisher, so don't have a date.
If you are interested in the book and want to place an order, please let me know.
Kathy Walter
COG Publication Sales
From: Jenny Bounds [
Sent: Sunday, 4 December 2016 3:31 PM
To:
Subject: [canberrabirds] Field Guide to the Butterflies of ACT - launch
COG keen birder Suzi Bond has been working very hard for the last couple of years on a field guide to ACT's butterflies, not only writing, but also much field work. This is being published by the National Parks Assoc ACT, part of their series of field guides.
Suzi has advised the launch of the field guide will be Tues 13 Dec at ANBG, 3.30pm. Im sure a flyer will come around soon.
I have become a butterfly watcher in my garden and have planted natives to attract them. Suzi tells me there is a section in the book on plantings to attract butterflies to your garden.
I am so looking forward to the new book. Well done Suzi!
Cheers
Jenny
Suzi's latest update-----
Hi everyone,

A very quick update prompted by some exciting butterflies found over the past few days, and an update on the book launch.

Reports of:

- Golden Ant-blues - these can be hard to see, but some are definitely on the wing at Mt Ainslie at the moment.

- Rayed Blues - lots of these at Mt Ginini, I've never seen so many before, really delightful little butterflies. If you want to see them I'd advise getting up to the mountains quickly as they tend to only fly for a couple of weeks.

- Macleay's Swallowtails - also lots of these along the Brindabella Range, and quite a few coming down low to feed on flowers - just stunning to see.

- A Glasswing was sighted at Mt Ainslie! These are vagrants to our area so always good to get records of this species - see image below: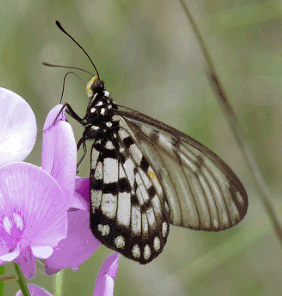 For your diaries, The Field Guide to the Butterflies of the Australian Capital Territory is to be launched on Tuesday 13th of December. I'll email a flyer with details soon!

Cheers
S
No virus found in this message.
Checked by AVG - www.avg.com
Version: 2016.0.7859 / Virus Database: 4728/13498 - Release Date: 11/28/16