| | | |
| --- | --- | --- |
| | canberrabirds | |
A query about White-winged Choughs and soil
| | |
| --- | --- |
| To: | "Canberra Birds " <> |
| Subject: | A query about White-winged Choughs and soil |
| From: | Robin Hide <> |
| Date: | Sun, 17 Jul 2016 07:53:01 +0000 |
Do Ww Choughs use clay/soil for other purposes than making nests?
This afternoon amongst pines between the RC Golf Course and Warrina Inlet there was a large flock of Choughs, some of which appeared to be pecking at soil at the foot of a pine.
They would then fluff up their feathers and appeared to be applying soil to them.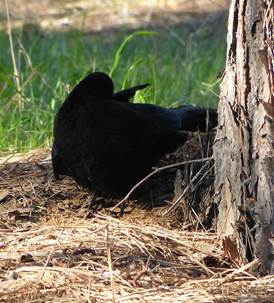 The soil where they had been pecking.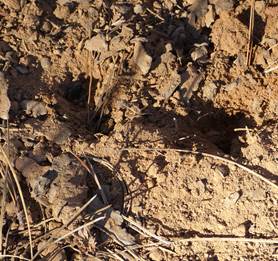 I saw similar behaviour late one evening (full dusk) beside pine trees in urban Challis Street in Dickson about 6-8 weeks ago- though there they just appeared to be pecking at the ground.
Puzzled!
Robin Hide
<Prev in Thread]
Current Thread
[Next in Thread>

A query about White-winged Choughs and soil, Robin Hide <=
Admin
The University of NSW School of Computer and Engineering takes no responsibility for the contents of this archive. It is purely a compilation of material sent by many people to the Canberra Ornithologists Group mailing list. It has not been checked for accuracy nor its content verified in any way. If you wish to get material removed from the archive or have other queries about the list contact David McDonald, list manager, phone (02) 6231 8904 or email . If you can not contact David McDonald e-mail Andrew Taylor at this address: andrewt@cse.unsw.EDU.AU