| | | |
| --- | --- | --- |
| | canberrabirds | |
A couple of oddities
| | |
| --- | --- |
| To: | COG List <> |
| Subject: | A couple of oddities |
| From: | Martin Butterfield <> |
| Date: | Tue, 16 Feb 2016 07:49:02 +0000 |
While at Kellys at around noon today a raptor was perched in one of the dead trees and took off to harass a Lathams Snipe on the gravel island. This looked like a close with the Snipe holding its lead! I think the raptor was a Brown Goshawk.
​Back at home we were visited by a young cuckoo. I think it was Brush Cuckoo.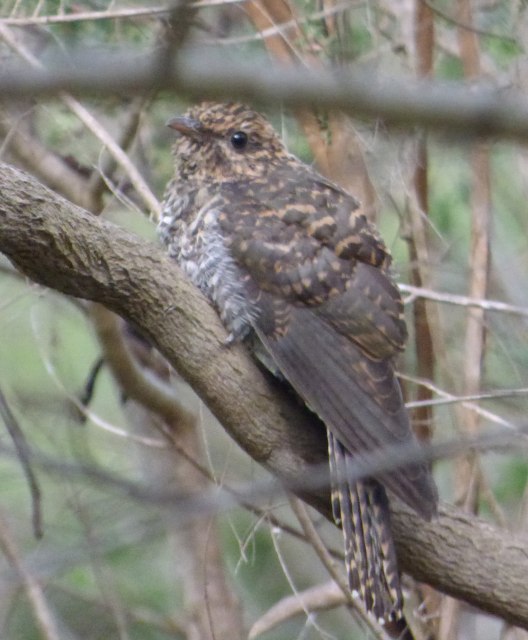 ​It appeared to be getting attention from a female Rufous Whistler - a fair bit of squeaking back and forth - but I didn't actually see food transferred between the birds. However: HANZAB does not include Rufous Whistler as a known host of Brush Cuckoo.
<Prev in Thread]
Current Thread
[Next in Thread>

A couple of oddities, Martin Butterfield <=
Admin
The University of NSW School of Computer and Engineering takes no responsibility for the contents of this archive. It is purely a compilation of material sent by many people to the Canberra Ornithologists Group mailing list. It has not been checked for accuracy nor its content verified in any way. If you wish to get material removed from the archive or have other queries about the list contact David McDonald, list manager, phone (02) 6231 8904 or email . If you can not contact David McDonald e-mail Andrew Taylor at this address: andrewt@cse.unsw.EDU.AU