| | | |
| --- | --- | --- |
| | canberrabirds | |
6 year bird at bower
| | |
| --- | --- |
| To: | Geoffrey Dabb <>, "" <> |
| Subject: | 6 year bird at bower |
| From: | Lia Battisson <> |
| Date: | Tue, 9 Feb 2016 06:53:35 +0000 |
I have found a few blue objects in my garden, where there none were before, to my knowledge. I'm hoping that it means a Bowerbird is visiting, though I haven't seen one other than a very brief visit to one of my paperbarks a couple of years ago.
From:
Sent: Tuesday, February 9, 2016 16:08
To:
Subject: [canberrabirds] 6 year bird at bower
The small staked tree is a banksia I planted a few weeks ago without, unfortunately, consulting the development plans for the area. Like urban plantings elsewhere, it has suffered some damage in the course of construction work.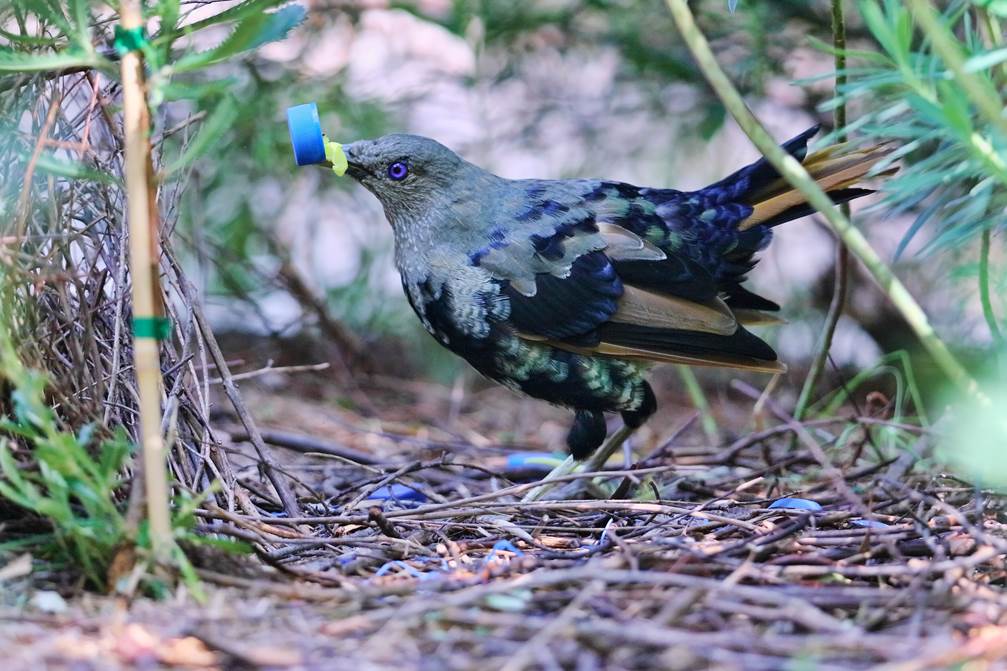 Admin
The University of NSW School of Computer and Engineering takes no responsibility for the contents of this archive. It is purely a compilation of material sent by many people to the Canberra Ornithologists Group mailing list. It has not been checked for accuracy nor its content verified in any way. If you wish to get material removed from the archive or have other queries about the list contact David McDonald, list manager, phone (02) 6231 8904 or email . If you can not contact David McDonald e-mail Andrew Taylor at this address: andrewt@cse.unsw.EDU.AU