| | | |
| --- | --- | --- |
| | canberrabirds | |
Intermediate Egret X 3
| | |
| --- | --- |
| To: | "" <> |
| Subject: | Intermediate Egret X 3 |
| From: | shorty <> |
| Date: | Thu, 28 Jan 2016 23:50:08 +0000 |
Sorry for the late heads up but i assumed they were Great and only took a few pics as there were 3 together and did not really pay any attention as i have been seeing Greats there for a few weeks. It was only when i loaded my pics and zoomed in 100% that i noticed.
How i missed the breeding colour is beyond me.
Southern end of Kelly's at Jerra Wetlends 7:30am.
A 100% crop of the pic of the 3 attached.
Attachment: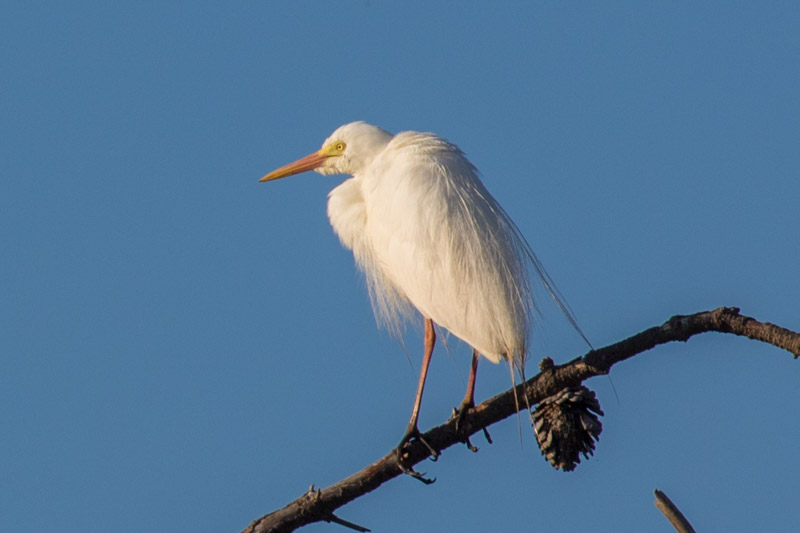 Description: intermediate egret (Mesophoyx intermedia)-9532-2.jpg

ATT00001.txt
Description: ATT00001.txt
Admin
The University of NSW School of Computer and Engineering takes no responsibility for the contents of this archive. It is purely a compilation of material sent by many people to the Canberra Ornithologists Group mailing list. It has not been checked for accuracy nor its content verified in any way. If you wish to get material removed from the archive or have other queries about the list contact David McDonald, list manager, phone (02) 6231 8904 or email . If you can not contact David McDonald e-mail Andrew Taylor at this address: andrewt@cse.unsw.EDU.AU