| | | |
| --- | --- | --- |
| | canberrabirds | |
Breeding on the Hoskinstown Plain
| | |
| --- | --- |
| To: | COG List <> |
| Subject: | Breeding on the Hoskinstown Plain |
| From: | Martin Butterfield <> |
| Date: | Thu, 17 Sep 2015 11:03:01 +0000 |
Following a tip off today I went to a swamp on the Plain and saw Masked Lapwing with 4 chicks and Australian Shelduck with 14 chicks.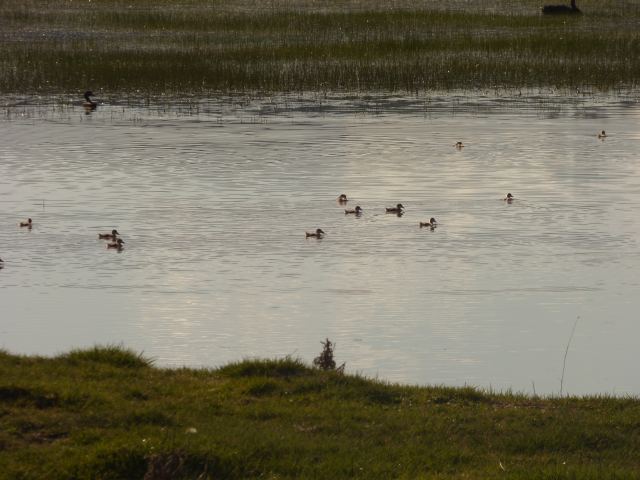 The mother is top left and a few of the ducklings didn't fit in the photo. Mum was honking anxiously so I didn't want to disturb them too much.
On Plains Rd there are 3 active Raven's nests (I assume Little Raven) and I also saw 3 very small Australian Wood Ducks (
link to keep file size down
).
<Prev in Thread]
Current Thread
[Next in Thread>

Breeding on the Hoskinstown Plain, Martin Butterfield <=
Admin
The University of NSW School of Computer and Engineering takes no responsibility for the contents of this archive. It is purely a compilation of material sent by many people to the Canberra Ornithologists Group mailing list. It has not been checked for accuracy nor its content verified in any way. If you wish to get material removed from the archive or have other queries about the list contact David McDonald, list manager, phone (02) 6231 8904 or email . If you can not contact David McDonald e-mail Andrew Taylor at this address: andrewt@cse.unsw.EDU.AU