As Geoffrey said, there are a lot of them around.
I had a good laugh the other day watching a pair at the ANU, where each was pushing itself down a chimney pot on one of the old cottages at the Crawford School quacking maniacally.
Evolution has a lot to answer for!
David Rosalky
From: Denis Wilson [
Sent: Thursday, 23 July 2015 12:21 PM
To: Geoffrey Dabb
Cc:
Subject: Re: [canberrabirds] a new one for my GBS site!
Thanks Geoffrey.
I have a pair who are inspecting a nest hollow in large old River Peppermint at my new place, in Wyndham. (About 35 kms west from Pambula, down the far south coast).
I had never heard their chattering noises, before.
Familiar with their mewing noises. Apparently it is a breeding season thing.

On Thursday, 23 July 2015, Geoffrey Dabb <> wrote:
Quite vocal at the moment if you happen to be traversing the country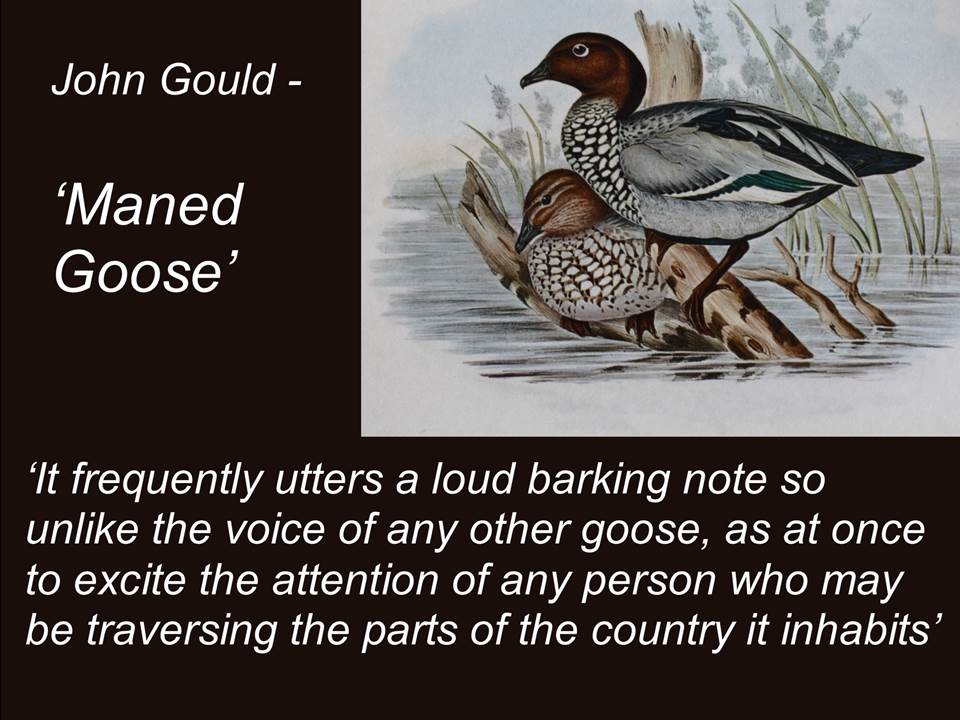 From: sandra henderson [mailto:m("gmail.com')","_e(%7B%7D,'cvml','shirmax2931");;" target="_blank">]
Sent: Thursday, 23 July 2015 8:54 AM
To: Cog line
Subject: [canberrabirds] a new one for my GBS site!
went out just now to see what the regular Rainbow Lorikeets in my big red gum were making a fuss about. A pair of Wood Ducks were peering into one of the holes - they flew off again after a couple of minutes - I suspect it's not really a hollow, although galahs have been showing interest for some time, but this is the first time I've had ducks in the tree...


--
Sent from Gmail Mobile