| | | |
| --- | --- | --- |
| | canberrabirds | |
FW: [canberrabirds] Odd obs at Carwoola
| | |
| --- | --- |
| To: | "" <> |
| Subject: | FW: [canberrabirds] Odd obs at Carwoola |
| From: | Geoffrey Dabb <> |
| Date: | Sun, 12 Jul 2015 00:38:13 +0000 |
It will depend …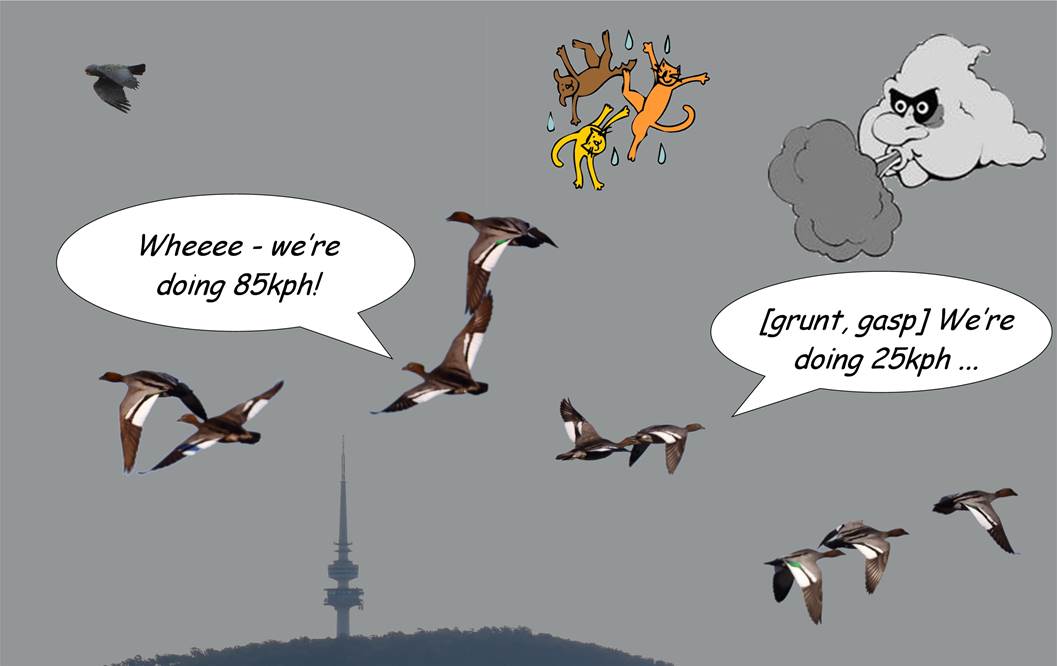 From: Martin Butterfield [
Sent: Saturday, 11 July 2015 10:20 AM
To: COG List
Subject: [canberrabirds] Odd obs at Carwoola
While driving into town the other afternoon a flight of 4 Australian Wood Ducks were flying down Captains Flat Road in front of me. I was doing 90kph (wot, exceed the speed limit, moi?) and I was not gaining on them greatly. Does anyone know what speed these birds fly at?
Two fan-Tailed Cuckoos were calling on the morning of 9th. They were about 2km apart so I don't think is was a single mobile bird.
When I took the small dog out for her pre-bed pitstop last evening a passing Tawny Frogmouth swooped her. I don't know which was the more surprised. (Although that is a good story I suspect it was actually just accidental convergence, as the Frogmouths normally take no notice of her at all.). What may be more interesting is that I have seen the Frogmouths hunting over the lawn 3 evenings in the past week.
<Prev in Thread]
Current Thread
[Next in Thread>

FW: [canberrabirds] Odd obs at Carwoola, Geoffrey Dabb <=
Admin
The University of NSW School of Computer and Engineering takes no responsibility for the contents of this archive. It is purely a compilation of material sent by many people to the Canberra Ornithologists Group mailing list. It has not been checked for accuracy nor its content verified in any way. If you wish to get material removed from the archive or have other queries about the list contact David McDonald, list manager, phone (02) 6231 8904 or email . If you can not contact David McDonald e-mail Andrew Taylor at this address: andrewt@cse.unsw.EDU.AU