| | | |
| --- | --- | --- |
| | canberrabirds | |
Wildlife Photography Exhibition Tonight 6.30pm Aranda Shops
| | |
| --- | --- |
| To: | "" <> |
| Subject: | Wildlife Photography Exhibition Tonight 6.30pm Aranda Shops |
| From: | charles davis <> |
| Date: | Thu, 16 Apr 2015 09:55:13 +1000 |
Hello all,
I have already posted about the exhibition before but as it is on tonight I thought it only right to send through final reminder.
I am hosting my latest wildlife photography exhibition tonight at the Aranda shops, 68 Bandjalong Cres at 6.30pm.
Coffee and food will be available, we are also officially opening the new Bolt Bar which is very exciting.
I have attached the proper invite to this email containing all the details.
It should be a great night and a chance to see some unique photographs of our local wildlife. Everybody is welcome and you may also bring family and
friends, the more the
merrier
.
I hope to see many of you there tonight.
Cheers
Charlie
Attachment: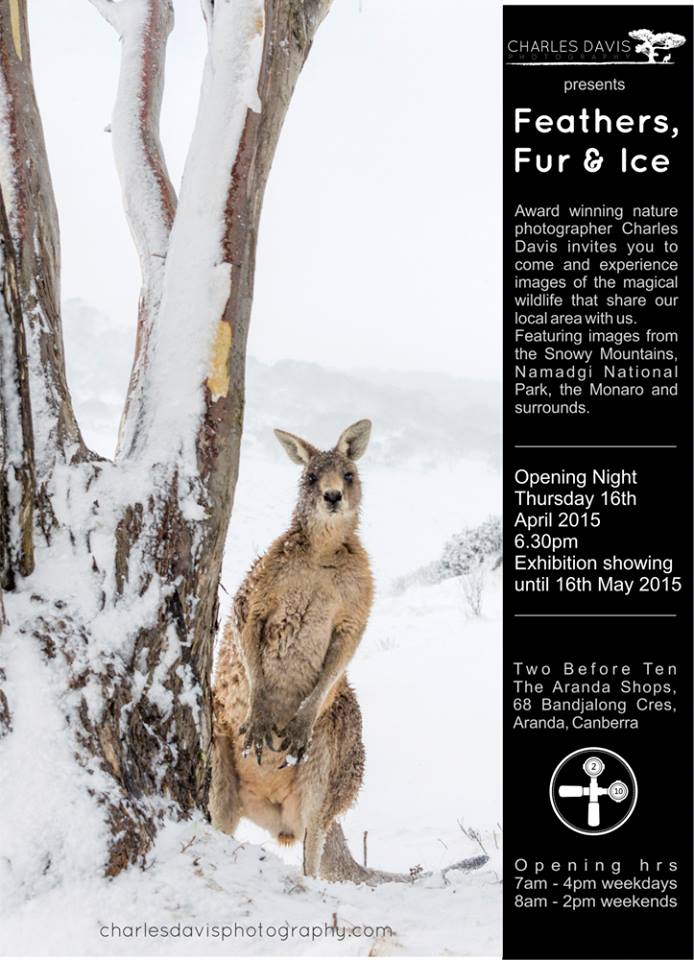 *******************************************************************************************************
This is the email announcement and discussion list of the Canberra 
Ornithologists Group.
Emails posted to the list that exceed 200 kB in size, including attachments, 
will be rejected.
When subscribing or unsubscribing, please insert the word 'Subscribe' or 
'Unsubscribe', as applicable, in the email's subject line.
List-Post: <>
List-Help: <>
List-Unsubscribe: <>
List-Subscribe: <>
List archive: <http://bioacoustics.cse.unsw.edu.au/archives/html/canberrabirds>
List manager: David McDonald, email <>
<Prev in Thread]
Current Thread
[Next in Thread>

Wildlife Photography Exhibition Tonight 6.30pm Aranda Shops, charles davis <=
Admin
The University of NSW School of Computer and Engineering takes no responsibility for the contents of this archive. It is purely a compilation of material sent by many people to the Canberra Ornithologists Group mailing list. It has not been checked for accuracy nor its content verified in any way. If you wish to get material removed from the archive or have other queries about the list contact David McDonald, list manager, phone (02) 6231 8904 or email . If you can not contact David McDonald e-mail Andrew Taylor at this address: andrewt@cse.unsw.EDU.AU