| | | |
| --- | --- | --- |
| | canberrabirds | |
The Psyllid Season (1)
| | |
| --- | --- |
| To: | "'Geoffrey Dabb'" <>, <> |
| Subject: | The Psyllid Season (1) |
| From: | "Peter Ormay" <> |
| Date: | Tue, 30 Dec 2014 12:39:56 +1100 |
Great stuff Geoffrey,
Happy New year
Peter
From: Geoffrey Dabb [
Sent: Sunday, 21 December 2014 11:45 AM
To:
Subject: [canberrabirds] The Psyllid Season (1)
I mentioned a flock of rainbow lorikeets feeding on euc buds yesterday. Later I took some trouble to find out exactly what they were eating, which was not easy. In the tree was a small amount of blossom and a small amount of lerp crust on old leaves. However the lorikeets were consistently searching for and attacking fresh leaves, specifically those that were folded – although with no other external sign of psyllid infestation. I do not know what kind of psyllid this is, but I shall call it for present purposes the ACT Leaf-folding Psyllid. More on this creature in the next message.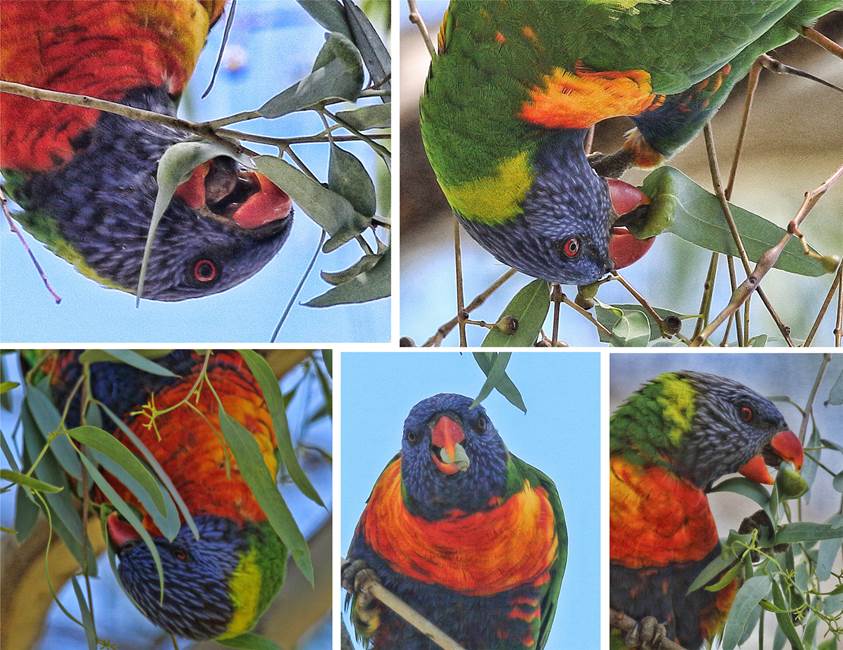 Admin
The University of NSW School of Computer and Engineering takes no responsibility for the contents of this archive. It is purely a compilation of material sent by many people to the Canberra Ornithologists Group mailing list. It has not been checked for accuracy nor its content verified in any way. If you wish to get material removed from the archive or have other queries about the list contact David McDonald, list manager, phone (02) 6231 8904 or email . If you can not contact David McDonald e-mail Andrew Taylor at this address: andrewt@cse.unsw.EDU.AU