Looked quite worn on 1/12 but I'd be surprised if it lost all of them in that time. Perhaps.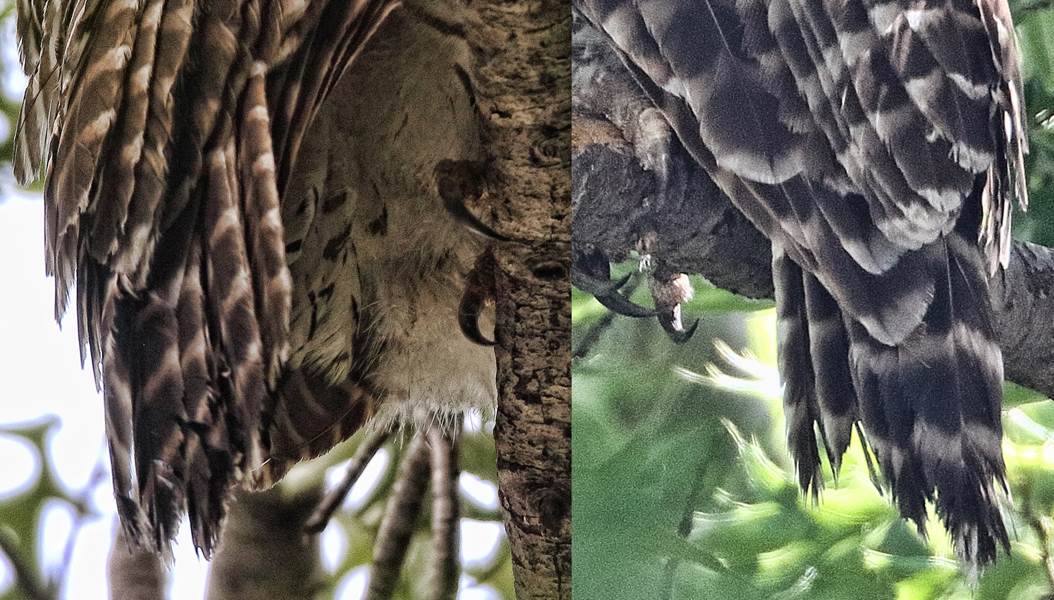 From: Mark Clayton [
Sent: Thursday, 11 December 2014 6:52 PM
To: 'Robin Eckermann'; 'Con Boekel'
Cc:
Subject: RE: [canberrabirds] Powerful Owl still presiding over Turner Bowls Club
Many birds at this time of year are starting to undergo what is usually their post breeding moult. At present I have quite a few Australian Magpies in my yard that are losing their tail feathers and a few are in primary wing moult. These birds are not breeding birds but are from a loose flock of about 50 birds that inhabit the general area. Perhaps one of our excellent photographers could sit in view of the tree and get a picture to see if the owl is also replacing its wing feathers when (and if) it takes flight. While there are no breeding records of Powerful Owls in our area, the late John Calaby wrote in Birds in the Australian High Country that eggs are laid in late May or June. The timeframe would be about right for an adult Powerful Owl to be moulting. Young birds are generally a bit later starting their moult than adults.
Cheers,
Mark
Mmmm. I thought it looked a bit "stubbier" than previously ... and on checking an earlier photo, you're absolutely right. Its lost its tail feathers! I recall someone mentioning finding one the other day beneath the tree. I wonder if someone more knowledgeable than I has a theory?

Regards ... Robin

At 04:39 PM 11/12/2014, Con Boekel wrote:
Hi Robin
Nice shot, good detail. But, where did its tail go?
regards
Con

On 11/12/2014 1:41 PM, Robin Eckermann wrote:
I visited the site again this morning to show a couple of friends the Powerful Owl. It was still in the same spot as it has been occupying for much of the past two weeks - periodically looking around when there are disturbances. In the case of this photo, a large delivery truck came into the grounds and beeped its horn - the owl followed its progress along the driveway looking just a tad annoyed. There's a regular flow of bird-watchers.

(click on thumbnail for a larger view)
-- 
Regards ... Robin Eckermann
02-6161-6161   or  
0418-630-555