| | | |
| --- | --- | --- |
| | canberrabirds | |
FW: [canberrabirds] On Dickson wetland Sunday
| | |
| --- | --- |
| To: | <> |
| Subject: | FW: [canberrabirds] On Dickson wetland Sunday |
| From: | "Geoffrey Dabb" <> |
| Date: | Mon, 21 Jul 2014 18:08:29 +1000 |
Not the Norwegian Blue, then?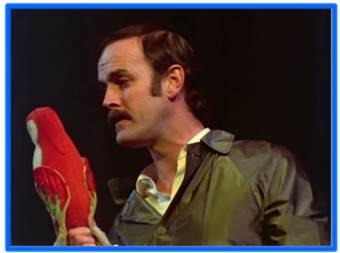 From: Philip Veerman [
Sent: Monday, 21 July 2014 1:36 PM
To: 'Canberra Birds'
Subject: [canberrabirds] On Dickson wetland Sunday
Yes they are Mallards. Mallards have been domesticated for so long that there is a wide variety of colour forms and shapes and sizes to have come out of that process. Random white patches are regular in domesticated birds. It could be a "Swedish Blue Duck" or some other variety of Mallard, via a long domestic history of a range of selective processes. Certainly not Blue-billed Ducks, apart from what Denis wrote, they are far too big.
Philip
-----Original Message-----
From: Denis Wilson
Sent: Monday, 21 July 2014 9:42 AM
To: Lucy Randall
Cc: John Layton; COGS
Subject: Re: [canberrabirds] On Dickson wetland Sunday
Re Lucy's mystery ducks, I must beg to differ from John Layton's suggestion. Blue-billed Duck have a very different shape on the water. They sit low on the water, and have rounded backs, and do not have a white throat.
I cannot offer any suggestions for an ID, other than to agree with Lucy's suggestion that they are probably escapees.
Denis Wilson
JP Morgan once said
''If everyone can draw on the power, then where do we put the meter?''
That's why we need Renewable energy.
On Mon, Jul 21, 2014 at 8:10 AM, Lucy Randall <m("me.com","lucyrandall");" target="_blank">> wrote:

I'll go past this morning with a camera and try and get better photo!

They are considerably larger than the resident wood and black ducks. I don't think they are and assume that they are escapees.

Lucy
Sent from my iPhone

Lucy Randall


> On 21 Jul 2014, at 7:49, John Layton <m("bigpond.com","johnlayton2");">> wrote:
>
> Does anyone know what these two ducks are? I apologies for the quality of
> the photo - I only had my iPhone!
> They have glossy dark purple heads and white under the chin.
> Cheers
> Lucy
>
>
> Going by the photo I think they are Blue-bill Ducks.
>
>
> John Layton
Admin
The University of NSW School of Computer and Engineering takes no responsibility for the contents of this archive. It is purely a compilation of material sent by many people to the Canberra Ornithologists Group mailing list. It has not been checked for accuracy nor its content verified in any way. If you wish to get material removed from the archive or have other queries about the list contact David McDonald, list manager, phone (02) 6231 8904 or email . If you can not contact David McDonald e-mail Andrew Taylor at this address: andrewt@cse.unsw.EDU.AU