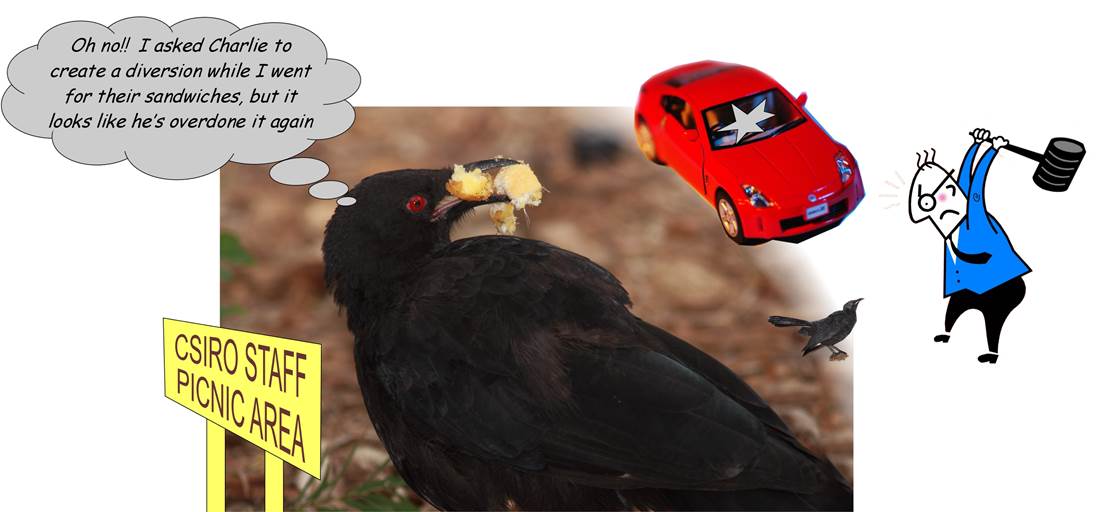 From: Canberra Ornithologists Group Inc. [
Sent: Friday, 20 September 2013 10:56 PM
To:
Subject: [canberrabirds] query re chough behaviour - can anyone help?
I've received the following from the CSIRO at Yarralumla. Can anyone shed light on this problem or suggest a solution?
Sandra
We have an interesting problem at our work, and wondered if your members had any light to shed on this bird behaviour.
We work at the CSIRO precinct in Yarralumla, and there are plenty of birds around, including a large group of choughs.
These have started taking rocks in their beaks and using them to hit the windscreens and windows of parked cars, especially cars parked in one particular spot.
We have already had one windscreen broken and chips on others.
We would be interested to know just what is the aim or cause of this behaviour.