| | | |
| --- | --- | --- |
| | canberrabirds | |
COG wednesday walks, August and September
| | |
| --- | --- |
| To: | "'martin butterfield'" <>, <> |
| Subject: | COG wednesday walks, August and September |
| From: | "Margaret Leggoe" <> |
| Date: | Mon, 13 Aug 2012 18:38:11 +1000 |
Dear Martin and Sandra,
Look, I know this is International Left-handed day (not joking), but it is not April fool's day.
According to my street directory, Mc Quoids Hill is on the right when heading towards the river from Sulwood drive; and the clubhouse is on the left.
Margaret Leggoe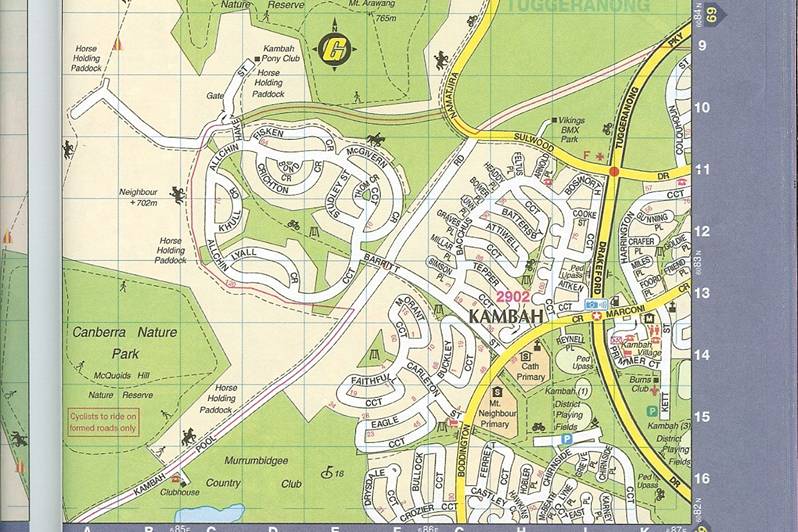 From: martin butterfield [
Sent: Monday, 13 August 2012 6:10 PM
To: sandra henderson
Cc: Cog line; Sandra Lauer
Subject: Re: [canberrabirds] COG wednesday walks, August and September
For the information of those attending on Wednesday I attach the birdlist from our previous foray to this site in July 2010. Hopefully being a month later we will get some breeding records this time.
On Mon, Aug 13, 2012 at 9:02 AM, sandra henderson <m("gmail.com","shirmax2931");" target="_blank">> wrote:
A reminder that the Wednesday walk for 15 August will be at McQuoids Hill in Kambah. McQuoids Hill is on the left of Kambah Pool Rd when you enter that road from Sulwood Drive/Namatjira Drive. There is a step-through gate in the fence, opposite the golf course. Meet near the gate at 9am.
Admin
The University of NSW School of Computer and Engineering takes no responsibility for the contents of this archive. It is purely a compilation of material sent by many people to the Canberra Ornithologists Group mailing list. It has not been checked for accuracy nor its content verified in any way. If you wish to get material removed from the archive or have other queries about the list contact David McDonald, list manager, phone (02) 6231 8904 or email . If you can not contact David McDonald e-mail Andrew Taylor at this address: andrewt@cse.unsw.EDU.AU