| | | |
| --- | --- | --- |
| | canberrabirds | |
Possibly not such a common sight
| | |
| --- | --- |
| To: | <> |
| Subject: | Possibly not such a common sight |
| From: | "Geoffrey Dabb" <> |
| Date: | Sun, 12 Feb 2012 10:41:48 +1100 |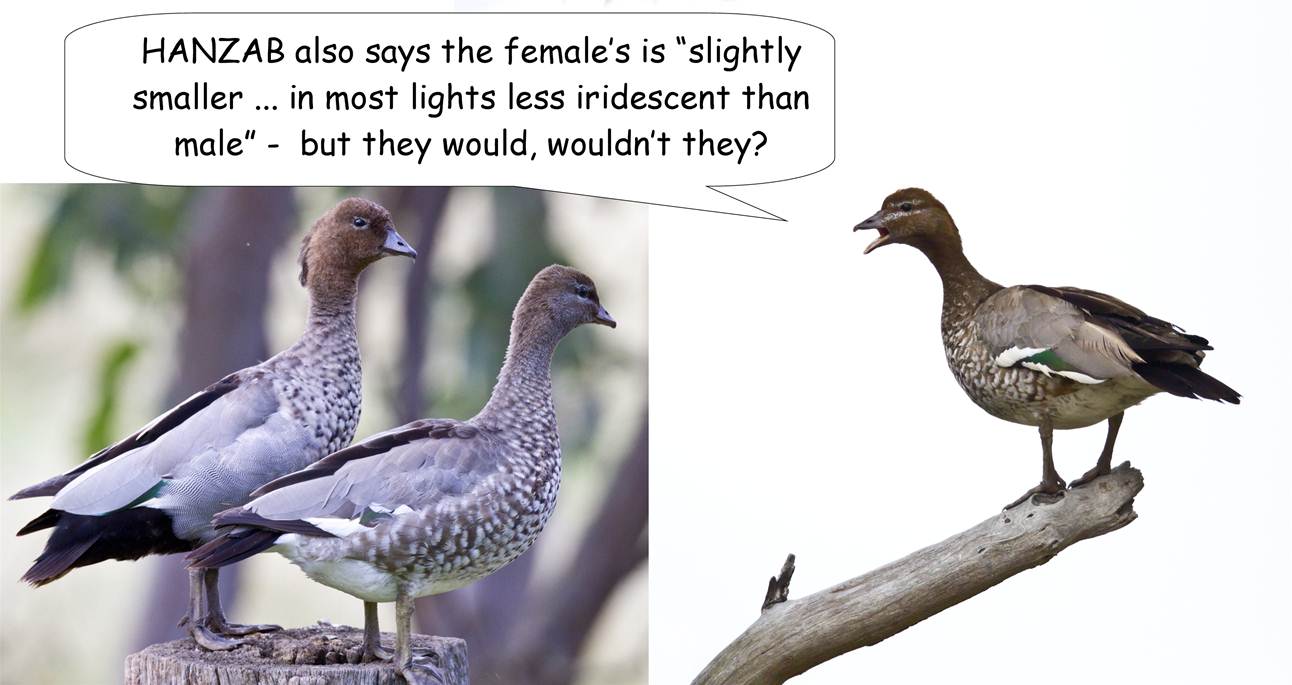 From: David Cook [
Sent: Saturday, 11 February 2012 10:15 PM
To:
Subject: Re: [canberrabirds] Possibly not such a common sight
Having similarly never noticed this colour feature in Wood Ducks previously, I dived for the "Bible", aka HANZAB, and there it is, in black and white, Vol. 1, pg 1240, viz.: " Adult male breeding ... speculum, bright green edged white". Who'd have thought? Nice one Robin!
Sent: Saturday, February 11, 2012 9:37 PM
Subject: [canberrabirds] Possibly not such a common sight
I've often been delighted by the brilliant flashes of colour under the wings of Pacific Black Ducks, but until this morning I'd not previously seen similar markings on an Australian Wood Duck. After filing this away, I had a quick look through the Canberra Birds Gallery, and noted no other pictures showing this feature. Accordingly it occured to me that I'm possibly not the only one who hasn't noticed this little splash of colour before ...


(click on thumbnail for larger image)

Regards ... Robin
Admin
The University of NSW School of Computer and Engineering takes no responsibility for the contents of this archive. It is purely a compilation of material sent by many people to the Canberra Ornithologists Group mailing list. It has not been checked for accuracy nor its content verified in any way. If you wish to get material removed from the archive or have other queries about the list contact David McDonald, list manager, phone (02) 6231 8904 or email . If you can not contact David McDonald e-mail Andrew Taylor at this address: andrewt@cse.unsw.EDU.AU