Perhaps just a little report on this interesting spot, which has previously been visited by COG. Geoff and Margaret are well-known for their efforts in the conservation field. The week-end was reasonably well-attended and informative in all sorts of ways, and might be summarised in the following: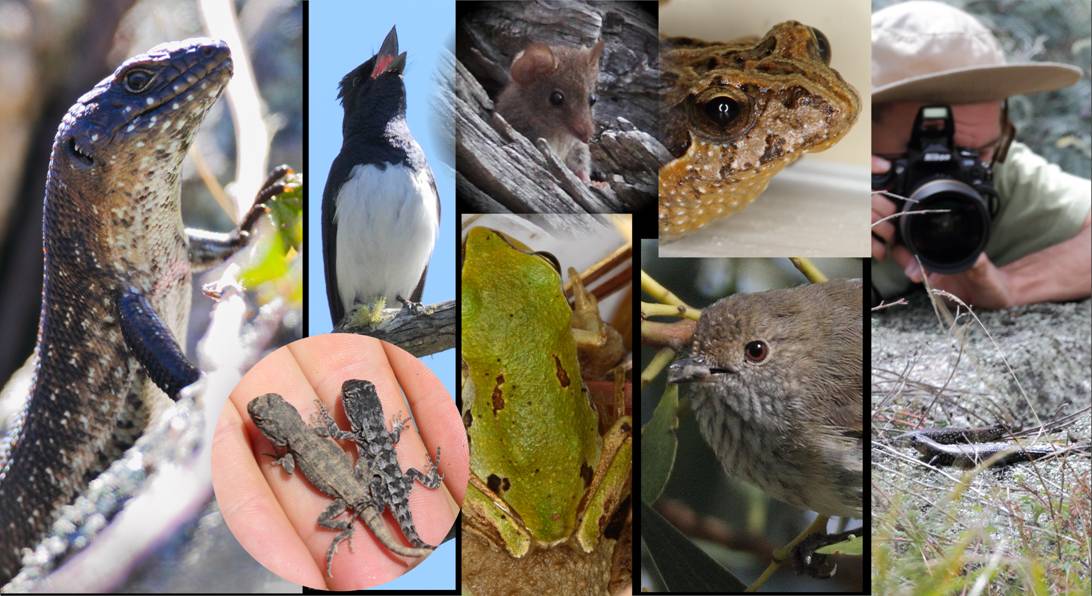 The Friday evening was a bit drizzly, which enabled 3 frog species to be caught without difficulty and popped in a bucket for future attention. After quite a bit of natural history photography discussion on the Saturday the party fanned out, to find no shortage of reptiles throughout the varied habitat, in particular fat Cunningham's Skinks lounging on rocks all over the place.
The antechinus appears to be a first record for the property. Subject to correction, I take it to be the species once known as "Macleay's Marsupial Mouse". The Macleay family was prominent in the history of NSW and early natural history endeavours in this country, and the name has been left in all sorts of places, including attached to streets, rivers, kingfishers, honeyeaters and swallowtail butterflies. Our own Ken is connected, I believe. If their marsupial mouse is now called something else, I don't think they'd even notice.
-----Original Message-----
From: Greg Flowers [
Sent: Sunday, 6 February 2011 3:27 PM
To: 'Canberra Birds'
Subject: [canberrabirds] Photography Workshop
Imminent photography workshop - Nimmitabel next weekend (12-13 February).
The ACT Herpetological Association has organised a photographic Workshop at
Geoff's and Margaret Ning's property of Garuwanga, near Nimmitabel.