| | | |
| --- | --- | --- |
| | canberrabirds | |
Bronze-Cuckoo id
| | |
| --- | --- |
| To: | "Canberra birds" <> |
| Subject: | Bronze-Cuckoo id |
| From: | "wallaces" <> |
| Date: | Tue, 8 Feb 2011 19:48:08 +1100 |
The attached photos of a Bronze-Cuckoo were taken today at Mulligans Flat. At the time I identified it as an immature Shining but having had a closer look and checked Bird in the Hand I am not sure. Can anyone with more experience with Bronze-Cuckoos offer an opinion.
Photo Bonze-Cuckoo 1 shows the bird from the rear, Photo Bronze-Cuckoo 2 shows the under side of the tail. The third photo shows the bird from underneath but it could be a different bird as it was taken separately.
Apologies for the quality of the photos, they are taken off video footage in which the bird was fairly small.
Steve
Attachment: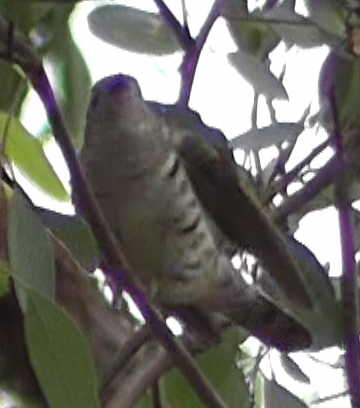 Attachment: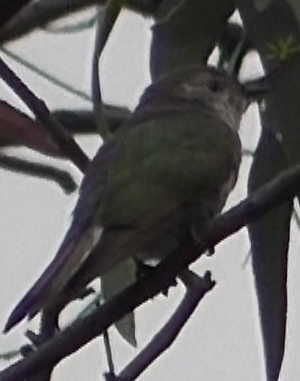 Attachment: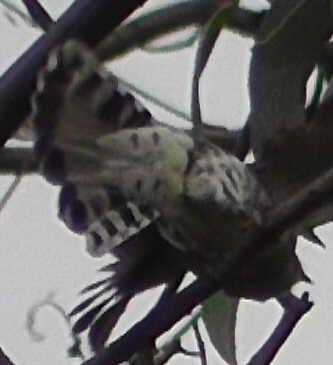 *******************************************************************************************************
This is the email announcement and discussion list of the Canberra 
Ornithologists Group.
Please ensure that emails posted to the list are less than 100 kb in size.
When subscribing or unsubscribing, please insert the word 'Subscribe' or 
'Unsubscribe', as applicable, in the email's subject line.
List-Post: <>
List-Help: <>
List-Unsubscribe: <>
List-Subscribe: <>
List archive: <http://bioacoustics.cse.unsw.edu.au/archives/html/canberrabirds>
List manager: David McDonald, email 
<>
<Prev in Thread]
Current Thread
[Next in Thread>

Bronze-Cuckoo id, wallaces <=
Admin
The University of NSW School of Computer and Engineering takes no responsibility for the contents of this archive. It is purely a compilation of material sent by many people to the Canberra Ornithologists Group mailing list. It has not been checked for accuracy nor its content verified in any way. If you wish to get material removed from the archive or have other queries about the list contact David McDonald, list manager, phone (02) 6231 8904 or email . If you can not contact David McDonald e-mail Andrew Taylor at this address: andrewt@cse.unsw.EDU.AU