| | | |
| --- | --- | --- |
| | canberrabirds | |
Fw: Flagged Pied Oystercatcher at Shoalhaven Heads
| | |
| --- | --- |
| To: | "'Denis Wilson'" <>, "'COG bird discussions'" <> |
| Subject: | Fw: Flagged Pied Oystercatcher at Shoalhaven Heads |
| From: | "Julian Robinson" <> |
| Date: | Thu, 30 Dec 2010 09:00:20 +1100 |
Denis – the Bird and Bat Banding Scheme people want this info and will reply to your report with where and when the bird was banded
They have a page on how to report sightings here: http://www.environment.gov.au/biodiversity/science/abbbs/recovery.html
I sent in another Pied Oystercatcher recently which it turns out was 21 years old! (19 years since being banded). I'm told they live up to around 30 years.
Julian
From: Denis Wilson [
Sent: 30 December 2010 00:09
To: COG bird discussions
Subject: [canberrabirds] Fw: Flagged Pied Oystercatcher at Shoalhaven Heads
I was wondering if someone could suggest how I can track down the people who flagged this Pied Oystercatcher?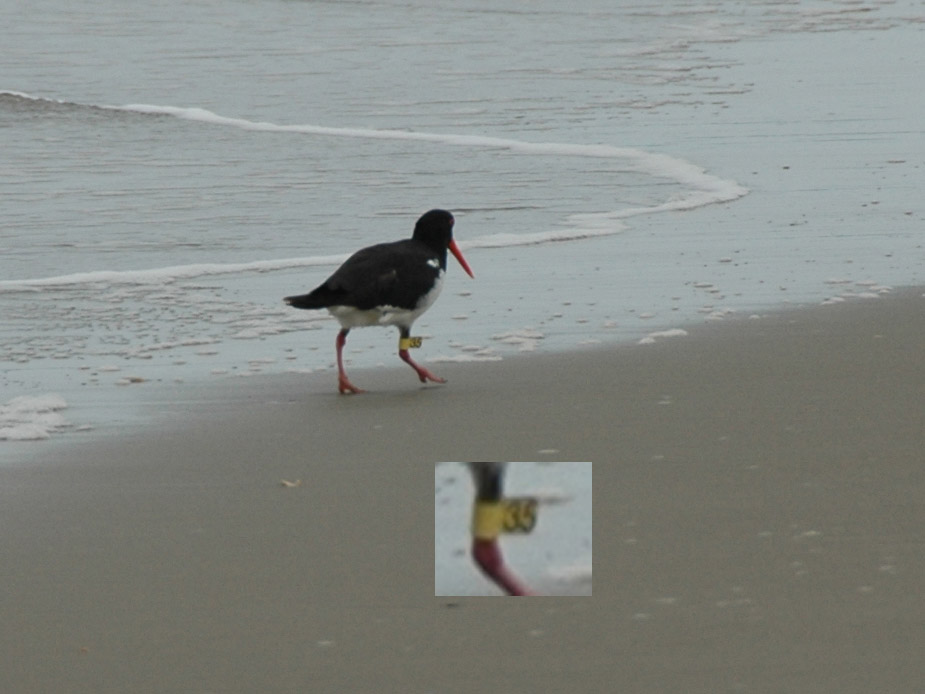 The bird was seen at Shoalhaven Heads, near Nowra, NSW, on 28 December 2010.
To the best of my knowledge, these birds are not migratory, but someone might like to record the "sighting" - but who?
Admin
The University of NSW School of Computer and Engineering takes no responsibility for the contents of this archive. It is purely a compilation of material sent by many people to the Canberra Ornithologists Group mailing list. It has not been checked for accuracy nor its content verified in any way. If you wish to get material removed from the archive or have other queries about the list contact David McDonald, list manager, phone (02) 6231 8904 or email . If you can not contact David McDonald e-mail Andrew Taylor at this address: andrewt@cse.unsw.EDU.AU