| | | |
| --- | --- | --- |
| | canberrabirds | |
stranded
| | |
| --- | --- |
| To: | canberrabirds chatline <> |
| Subject: | stranded |
| From: | Graham Stephinson <> |
| Date: | Tue, 14 Sep 2010 10:05:07 +1000 |


Helen & I are in Alice Springs and for the moment stranded.

Initially we were to travel from Copley north to Maree & on to experience the "bloom" of the centre & see Lake Eyre from above. Helen developed a rotten outbreak of cellulitis in her right leg, so Leigh Creek for antibiotics and leg raised in comfortable bed. The heavens opened, town flooded, all roads out closed. Eventually we got to Port Augusta & headed for Alice Springs. Leg no better & Helen ended up in hospital on a drip. Been there 4 days now, probably 3 or 4 to go!!
Hence we are late for our Desert Discovery camp east of Connie Sue track in WA - Skyes Bluff. Yellow-throated miners prolific in Alice springs; compare with noisy miner. Alice S. amazingly green.


Much bird breeding, as seems to be the case back in the ACT.

Cheers

Steve.

photo 1 - yellow-throated miner.
photo 2 - clean-up, leigh creek to Port Augusta Rd.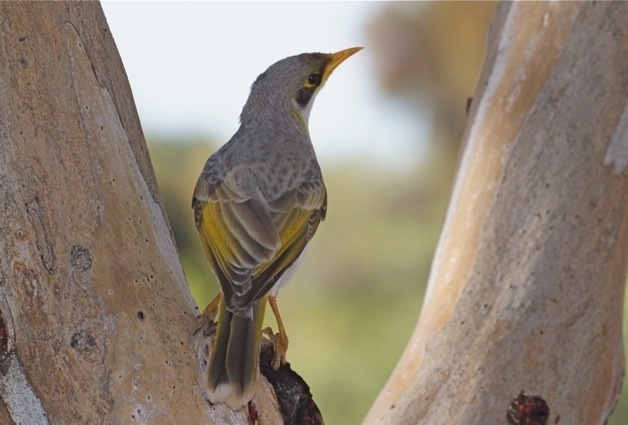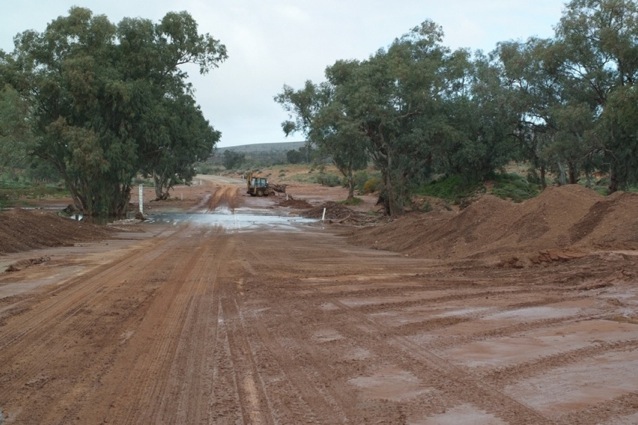 *******************************************************************************************************
This is the email announcement and discussion list of the Canberra 
Ornithologists Group.
Please ensure that emails posted to the list are less than 100 kb in size.
When subscribing or unsubscribing, please insert the word 'Subscribe' or 
'Unsubscribe', as applicable, in the email's subject line.
List-Post: <>
List-Help: <>
List-Unsubscribe: <>
List-Subscribe: <>
List archive: <http://bioacoustics.cse.unsw.edu.au/archives/html/canberrabirds>
List manager: David McDonald, email 
<>
<Prev in Thread]
Current Thread
[Next in Thread>

stranded, Graham Stephinson <=
Admin
The University of NSW School of Computer and Engineering takes no responsibility for the contents of this archive. It is purely a compilation of material sent by many people to the Canberra Ornithologists Group mailing list. It has not been checked for accuracy nor its content verified in any way. If you wish to get material removed from the archive or have other queries about the list contact David McDonald, list manager, phone (02) 6231 8904 or email . If you can not contact David McDonald e-mail Andrew Taylor at this address: andrewt@cse.unsw.EDU.AU