| | | |
| --- | --- | --- |
| | canberrabirds | |
Help required with ID
| | |
| --- | --- |
| To: | <> |
| Subject: | Help required with ID |
| From: | "Brian Fair" <> |
| Date: | Sun, 19 Jul 2009 20:01:06 +1000 |
I have attached a photo of a bird that I took at Jerrabomberra Wetlands yesterday and am having trouble identifying it, mainly because of the way that it is puffed up in the photo.
I am leaning towards a Golden-headed Cisticola but am not confident.
Any help with an ID would be greatly appreciated.
Regards
Brian Fair
Queanbeyan
Attachment: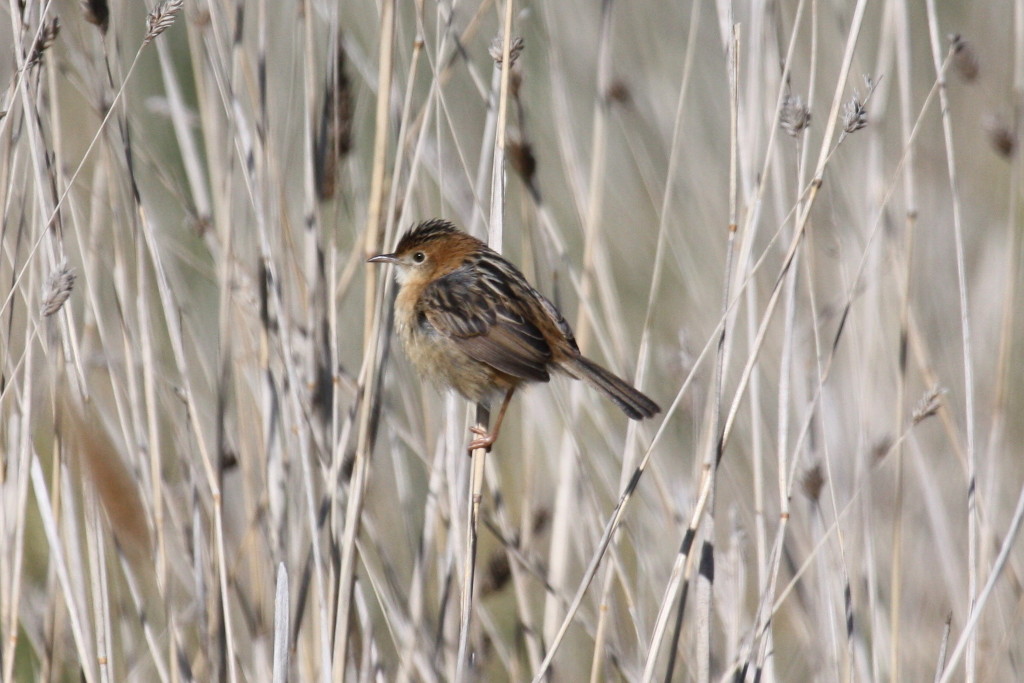 *******************************************************************************************************
This is the email announcement and discussion list of the Canberra 
Ornithologists Group.
List-Post: <>
List-Help: <>
List-Unsubscribe: <>
List-Subscribe: <>
List archive: <http://bioacoustics.cse.unsw.edu.au/archives/html/canberrabirds>
List manager: David McDonald, email 
<>
Admin
The University of NSW School of Computer and Engineering takes no responsibility for the contents of this archive. It is purely a compilation of material sent by many people to the Canberra Ornithologists Group mailing list. It has not been checked for accuracy nor its content verified in any way. If you wish to get material removed from the archive or have other queries about the list contact David McDonald, list manager, phone (02) 6231 8904 or email . If you can not contact David McDonald e-mail Andrew Taylor at this address: andrewt@cse.unsw.EDU.AU