| | | |
| --- | --- | --- |
| | canberrabirds | |
New ways to survey birds [SEC=UNCLASSIFIED]
| | |
| --- | --- |
| To: | <> |
| Subject: | New ways to survey birds [SEC=UNCLASSIFIED] |
| From: | "Geoffrey Dabb" <> |
| Date: | Tue, 12 Aug 2008 10:13:50 +1000 |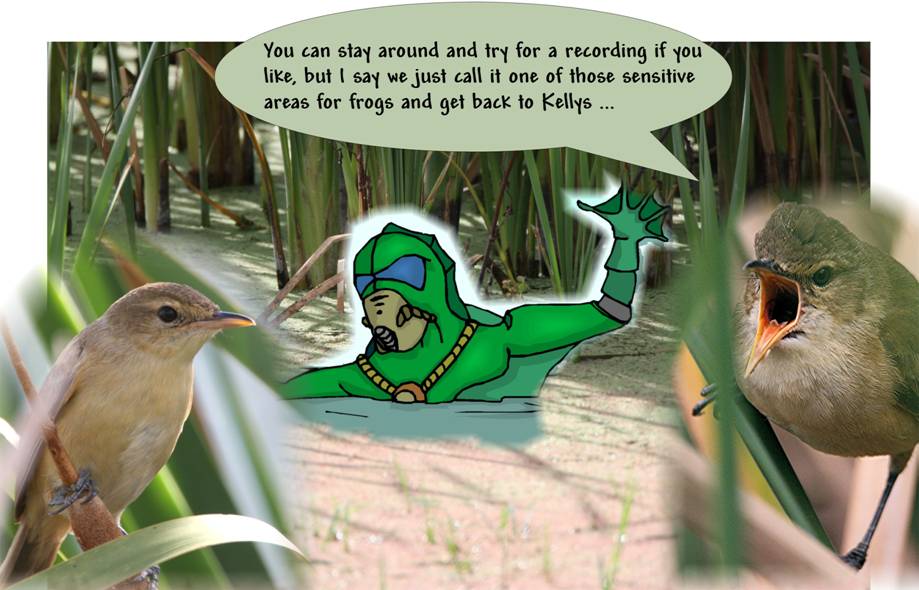 From: Beth Mantle [
Sent: Monday, 11 August 2008 6:04 PM
To: Lumb, John
Cc: Tony Lawson; Shaun Bagley;
Subject: Re: [canberrabirds] New ways to survey birds [SEC=UNCLASSIFIED]
Hi All,
I know Andrew Taylor personally, and have been indirectly involved with his and Prof. Gordon Grigg's acoustic monitoring projects. They currently have recorders at Kakadu recording (and ostensibly recognising) frog calls in order to track the invasion of the cane toad into the Northern Territory.
And the software is also being trialled on bird populations; Gordon has a recorder on his property at Gold Creek in Brisbane, busily recording all sorts of gems like Regent Bowerbird and White-eared monarch, and sending the audio files to Andrew for checking. As far as I know - it's working. Andrew is a regular poster to Birding-Aus, so I'm sure he wouldn't mind answering questions about his project.
From my perspective, I am hoping to get Gordon and Andrew's acoustic monitoring expertise involved with the ACT Frogwatch Program - especially for sensitive or remote frog sites where we can't really risk sending volunteers.
<Prev in Thread]
Current Thread
[Next in Thread>

New ways to survey birds [SEC=UNCLASSIFIED], Geoffrey Dabb <=
Admin
The University of NSW School of Computer and Engineering takes no responsibility for the contents of this archive. It is purely a compilation of material sent by many people to the Canberra Ornithologists Group mailing list. It has not been checked for accuracy nor its content verified in any way. If you wish to get material removed from the archive or have other queries about the list contact David McDonald, list manager, phone (02) 6231 8904 or email . If you can not contact David McDonald e-mail Andrew Taylor at this address: andrewt@cse.unsw.EDU.AU