| | | |
| --- | --- | --- |
| | canberrabirds | |
Enterprising Willie Wagtail builders
| | |
| --- | --- |
| To: | <> |
| Subject: | Enterprising Willie Wagtail builders |
| From: | "Roy Harvey" <> |
| Date: | Thu, 30 Mar 2006 11:12:43 +1100 |
Hi, attached are two JPGs of Willie Wagtails building a nest at Bawley Point last Xmas. One of the Willies carried a piece of a cotton mop to where they were building the nest – presumably to save time. The nest was about 2.2 metres above the ground and about 1.5 metres from the back door. They seemed unfazed by people and dogs coming and going.
We've had WWs build nests around our house in Belconnen but I've never seen them carried bulk building materials to the nest site before.
I have more, and larger, files if anyone wants copies.
Roy
Attachment: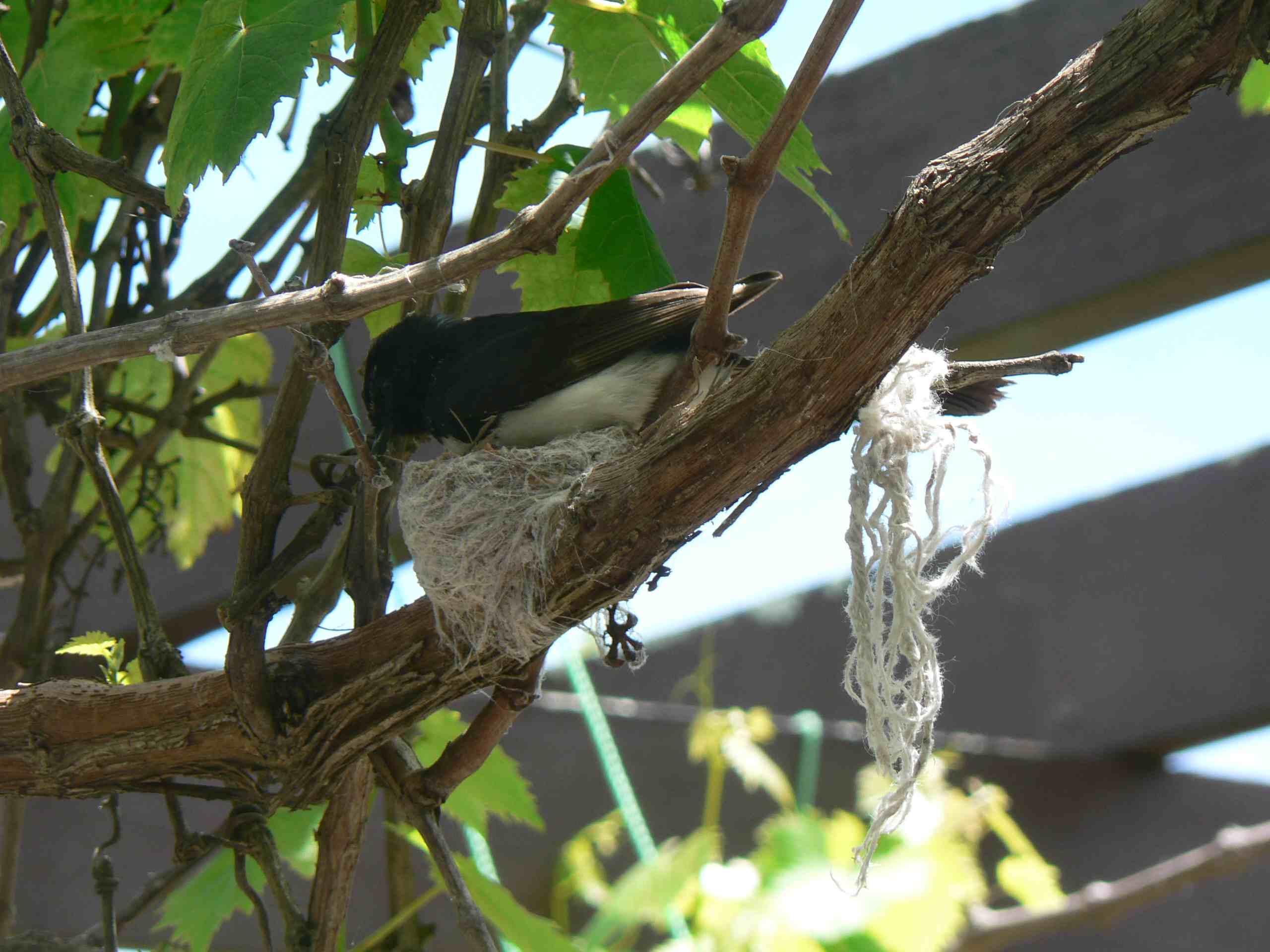 Attachment: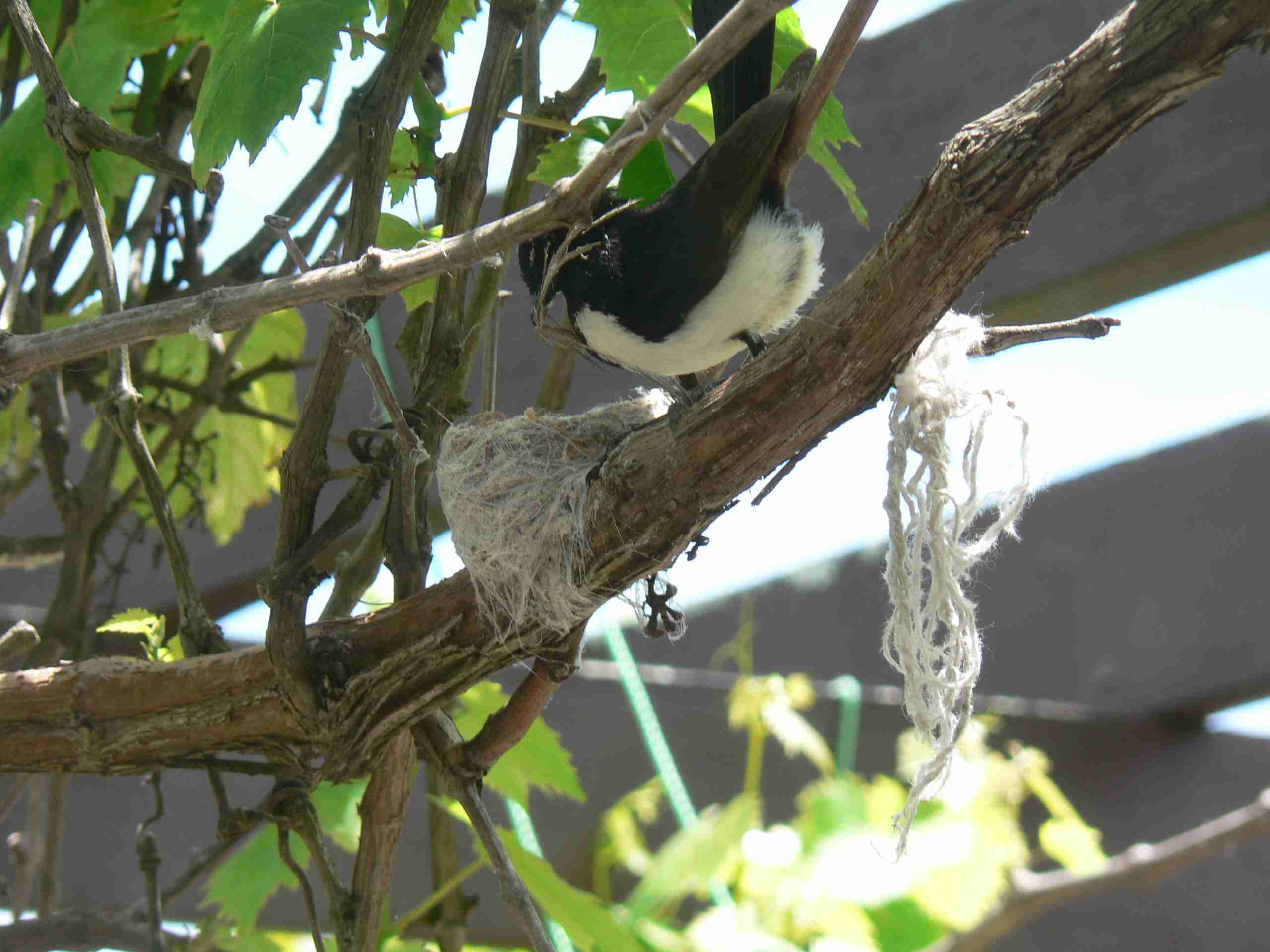 *******************************************************************************************************
This is the email announcement and discussion list of the Canberra 
Ornithologists Group. 
List-Post: <> 
List-Help: <> 
List-Unsubscribe: <> 
List-Subscribe: <>
List archive: <http://bioacoustics.cse.unsw.edu.au/archives/html/canberrabirds>
List manager: David McDonald, phone (02) 6231 8904; email 
<>
<Prev in Thread]
Current Thread
[Next in Thread>

Enterprising Willie Wagtail builders, Roy Harvey <=
Admin
The University of NSW School of Computer and Engineering takes no responsibility for the contents of this archive. It is purely a compilation of material sent by many people to the Canberra Ornithologists Group mailing list. It has not been checked for accuracy nor its content verified in any way. If you wish to get material removed from the archive or have other queries about the list contact David McDonald, list manager, phone (02) 6231 8904 or email . If you can not contact David McDonald e-mail Andrew Taylor at this address: andrewt@cse.unsw.EDU.AU