| | | |
| --- | --- | --- |
| | birding-aus | |
[hunterbirding] Predation by Pied Butcherbird
| | |
| --- | --- |
| To: | Hunterbirding <> |
| Subject: | [hunterbirding] Predation by Pied Butcherbird |
| From: | Graeme Stevens <> |
| Date: | Wed, 29 Sep 2021 02:53:02 +0000 |
A contact in the Cooranbong area supplied this image with a report of a Pied Butcherbird attempting to take a Peaceful Dove and then successfully killing and eating the intestines from this Bar-shouldered Dove.
HANZAB certainly references PBs taking small passerines like House Sparrow and Double-Barred Finch, but this seems like an unusually large prey item?
Graeme Stevens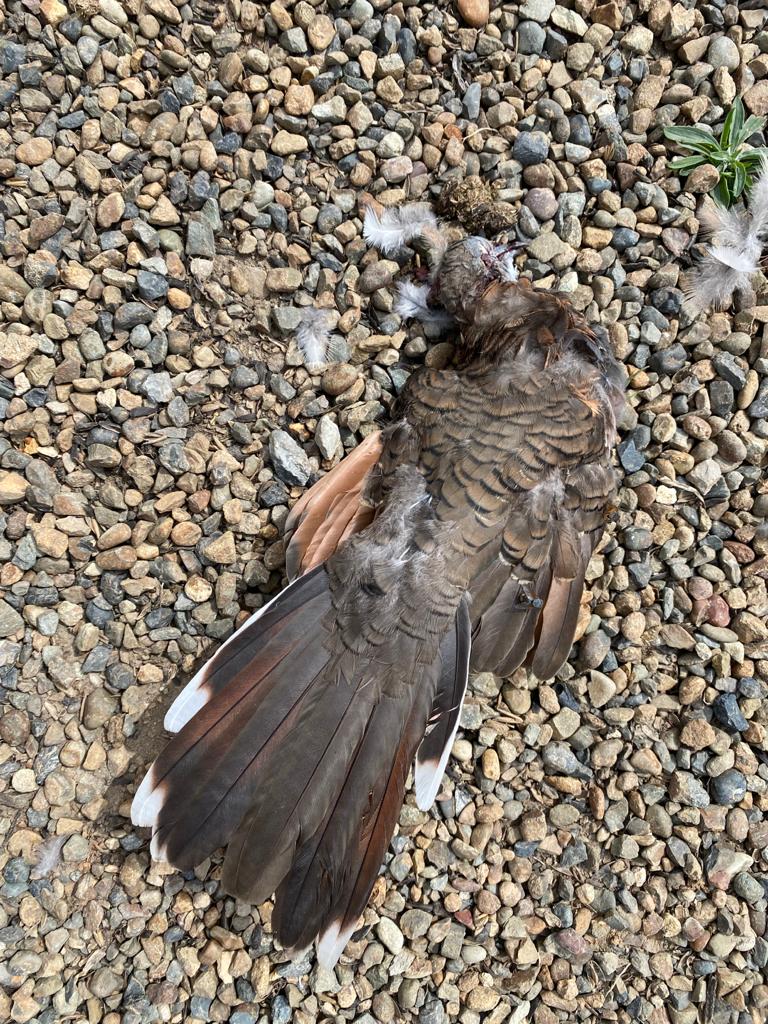 --
The views expressed within this Group may not reflect the views of HBOC, its committee or its wider membership.
---
You received this message because you are subscribed to the Google Groups "Hunterbirding" group.
To unsubscribe from this group and stop receiving emails from it, send an email to
To view this discussion on the web, visit https://groups.google.com/d/msgid/hunterbirding/OSZPR01MB7771B17D6823342DA05D9A25D8A99%40OSZPR01MB7771.jpnprd01.prod.outlook.com.

Admin
The University of NSW School of Computer and Engineering takes no responsibility for the contents of this archive. It is purely a compilation of material sent by many people to the birding-aus mailing list. It has not been checked for accuracy nor its content verified in any way. If you wish to get material removed from the archive or have other queries about the archive e-mail Andrew Taylor at this address: andrewt@cse.unsw.EDU.AU