| | | |
| --- | --- | --- |
| | birding-aus | |
White-bellied Sea-eagle forked tongue
| | |
| --- | --- |
| To: | "'Peter Shute'" <>, "'Tony Ashton'" <>, "'Birding-Aus'" <> |
| Subject: | White-bellied Sea-eagle forked tongue |
| From: | "Greg & Val Clancy" <> |
| Date: | Sun, 26 Jul 2020 14:35:56 +1000 |
All or most birds have forked tongues. The fork is at the rear of the elevated section of the tongue. Bird tongues have an arrowhead shape section sitting on a cylindrical base section. Having handled thousands of birds for banding the tongue looks like any other bird's tongue to me or am I missing something?
Greg Clancy
From: Birding-Aus <> On Behalf Of Peter Shute
Sent: Sunday, July 26, 2020 1:24 AM
To: Tony Ashton <>; Birding-Aus <>
Subject: Re: [Birding-Aus] White-bellied Sea-eagle forked tongue
It's just in a V shape, isn't it?
---
Can't puzzle out why the bird pictured (seen at TownCommon Cons. Pk. yesterday appears to have curved forked extension to tongue.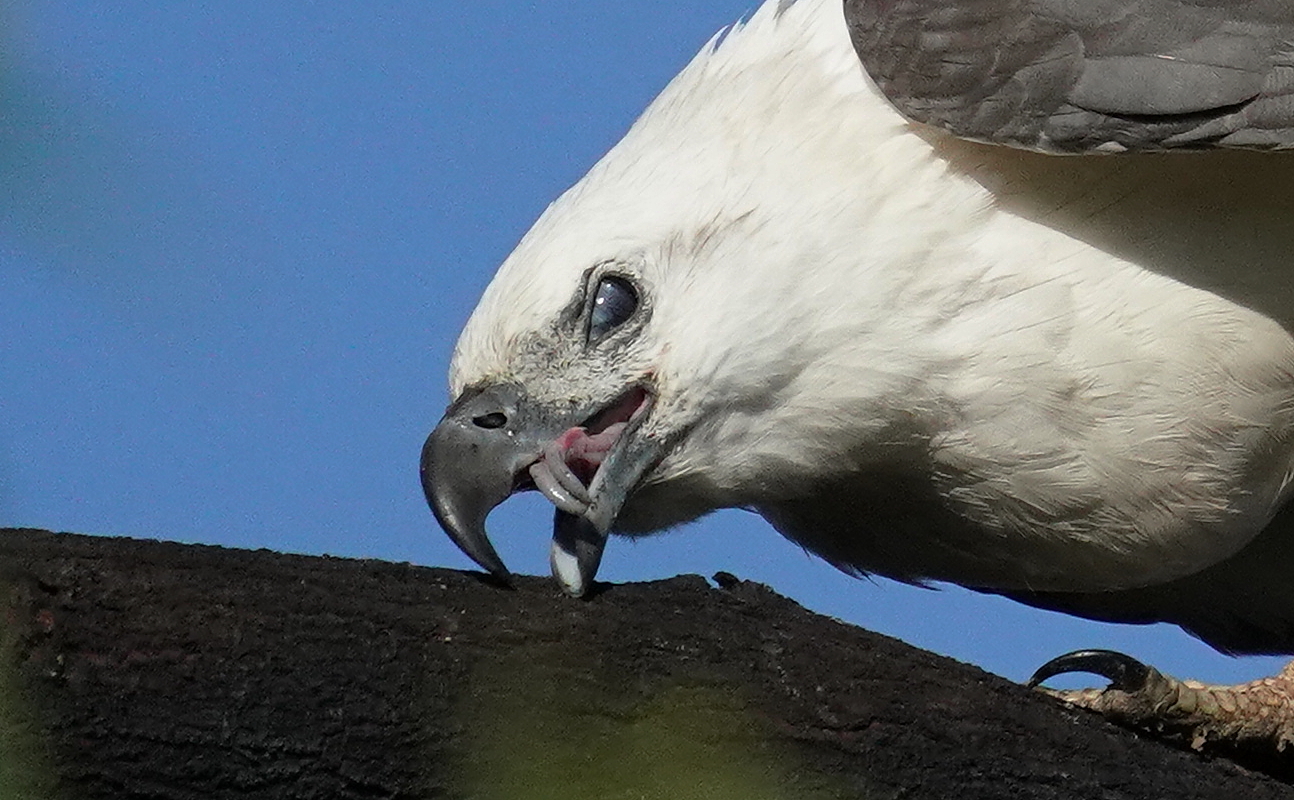 <HR>
<BR> Birding-Aus mailing list
<BR> 
<BR> To change settings or unsubscribe visit:
<BR> http://birding-aus.org/mailman/listinfo/birding-aus_birding-aus.org
</HR>

Admin
The University of NSW School of Computer and Engineering takes no responsibility for the contents of this archive. It is purely a compilation of material sent by many people to the birding-aus mailing list. It has not been checked for accuracy nor its content verified in any way. If you wish to get material removed from the archive or have other queries about the archive e-mail Andrew Taylor at this address: andrewt@cse.unsw.EDU.AU