| | | |
| --- | --- | --- |
| | birding-aus | |
Birdata pickup from eBird surveys
| | |
| --- | --- |
| To: | "" <> |
| Subject: | Birdata pickup from eBird surveys |
| From: | Andrew Silcocks <> |
| Date: | Wed, 12 Sep 2018 23:04:51 +0000 |
Hi Birding-ausers,

Just to let you know that the latest batch of eBird data have been uploaded 
into Birdata. At this stage that's just the surveys which have been entered 
under the BirdLife Australia survey methods. Since these methods have been made 
available in eBird, 5096 surveys have been entered by 89 observers. Many thanks 
to all the eBirders who have contributed to Birdata through this path by 
flagging their surveys accordingly - you'll be able to see those surveys in 
Birdata now. Future uploads should be more straight forward from now on and 
done more regularly.

With regard to general eBird surveys conducted using the  eBird protocols, we 
currently aren't uploading those surveys. We are however looking at working 
through the survey compatibility issues and hope to increase the volume of 
eBird data used by BirdLife Australia down the track. We will keep you posted 
on that.

Cheers,  Andrew



[cid:<http://birdata.birdlife.org.au/>[Follow 
BirdLife Australia's public 
updates]<https://www.facebook.com/BirdLifeAustralia>[Follow 
BirdlifeOz]<https://twitter.com/BirdlifeOz>[BirdLife Australia 
logo]<http://birdlife.org.au/>Andrew Silcocks | Birdata Project Manager


BirdLife Australia
Suite 2-05, 60 Leicester Street, Carlton VIC 3053
T 03 9347 0757 | F 03 9347 9323
<> | 
birdlife.org.au<http://birdlife.org.au/>
ABN 75 149 124 774




[Act for Birds, Act for Nature]<https://www.actforbirds.org/>
.                    .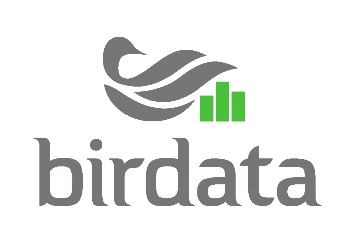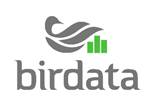 <HR>
<BR> Birding-Aus mailing list
<BR> 
<BR> To change settings or unsubscribe visit:
<BR> http://birding-aus.org/mailman/listinfo/birding-aus_birding-aus.org
</HR>

Admin
The University of NSW School of Computer and Engineering takes no responsibility for the contents of this archive. It is purely a compilation of material sent by many people to the birding-aus mailing list. It has not been checked for accuracy nor its content verified in any way. If you wish to get material removed from the archive or have other queries about the archive e-mail Andrew Taylor at this address: andrewt@cse.unsw.EDU.AU