Hello,

I work as a graphic designer for Zoos SA, a not-for-profit conservation 
charity, and I am trying to find an image of the Red-backed Kingfisher for our 
new species signage.  The species signage is all about connecting people with 
wildlife and inspiring them to care for animals and their habitats.

I have found an image on the internet created by David Taylor that is perfect 
and I have tried to access his website – davidsbirdingiumages.com, but 
unfortunately the site/server cannot be found.  I would like to contact David 
to request the use of his image for our signage, but am having difficulty 
finding a way to do this.  Can you help please?  Please let me know as soon as 
you can - thank you very much.

Regards, Janette


Janette Moore | Interpretation, Signage Coordinator & Graphic Design
Adelaide Zoo, Frome Road, Adelaide SA 5000
P 0882301249 E   W www.zoossa.com.au  0419824814
Facebook Adelaide 
Zoo<https://www.facebook.com/pages/Adelaide-Zoo/160021607359286?bookmark_t=page>
 | Monarto 
Zoo<https://www.facebook.com/pages/Monarto-Zoo/118558331537038?bookmark_t=page> 
Twitter Zoos SA<https://twitter.com/ZoosSA> YouTube  Zoos 
SA<http://www.youtube.com/user/RZSSA> Instagram  Zoos 
SA<https://instagram.com/zoossa/>

[cid:<https://www.monartozoo.com.au/lions360>

Tuesday, 12 September 2017
***DISCLAIMER*** This e-mail and any attachments is intended only for the 
addressee and may contain information which is confidential and privileged. If 
you are not the intended addressee you may not use, disseminate or copy this 
information. If you have received this information in error or are not the 
intended recipient please notify Zoos South Australia immediately and destroy 
this e-mail and attachments. Except as required by law, Zoos South Australia 
(Royal Zoological Society of South Australia) does not represent, warrant 
and/or guarantee the integrity of this communication, or that this e-mail is 
free of errors, virus, interception or interference.

Attachment: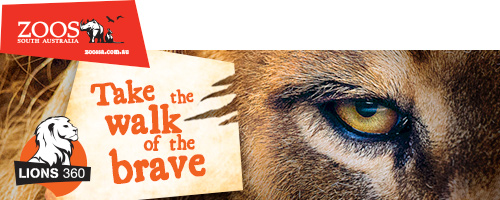 Description: image201c2e.JPG

ATT00001.txt
Description: ATT00001.txt