We have a sound library mostly harvested from other sources. Credited where the provider information was available (if you recognize a recording that is not credited, please let us know).
The sounds all have some information on the sources as well as spectrograms:
https://ocr.org/sound-library/
We also have a week of arctic sounds provided by Macaulay Library which we have processed to include running spectrograms:
https://ocr.org/arctic/arctic-recordings/
Regards,
Michael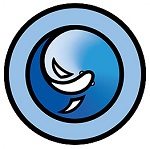 Ocean Conservation Research
Michael Stocker - Director
P.O. Box 559 Lagunitas,
California, 94938
v. 415-464-7220
From: [ On Behalf Of Shira G
Sent: Monday, March 18, 2019 9:04 AM
To:
Subject: Re: Bioacoustic sound library resources
I hope the approach of Spring is bringing lovely calls your way.
Attached is my finalized list of resources where you can obtain various animal sounds and the license to use them. I appreciate those of you that wrote me back to help the list grow; I am sure there are still more locations. I think the ASA Technical Committee on Animal Bioacoustics will also post this information on their website.
If in the future, you want to collaborate on a video project or are in the need of some graphic arts to help explain your research please do not hesitate to contact me.
@ SheRockScience (YouTube, Twitter, Instagram)
On Mon, Feb 4, 2019 at 1:58 PM Shira G <> wrote:
At the end of this email, I compiled a list of 16+ sound libraries containing different animals. I classified them according to their copyright license requirements, to the best of what I could find. I figured others in the community may appreciate these resources too. I am sure I am missing several so please feel free to add to the list! Please reply to me (or the whole group if appropriate) with any comments, corrections to make, and/or questions.

In brief, after years of conducting sound and vibration research, I am now a freelance science communicator. In part, this includes creating videos. Videos are best with sound and I am sure at one point I will want to use the sounds of animals that I have not personally recorded.

As part of my freelance work, I also do writing, editing, graphics, and well...whatever else my imagination creates. If you are interested in working with me on a project, please feel free to contact me. Honestly, I am still building my different types of freelance work and welcome suggestions.

@ SheRockScience (YouTube, Twitter, Instagram)