Underwater Acoustic & Sonar Systems
April 2018 - Exeter

This intensive course equips delegates with a thorough knowledge of the fundamentals of underwater acoustics with a key emphasis on sonar. It is run in association with University of Bath, UK, and is delivered by leading research professors.
ABOUT THE COURSE
<![if !vml]>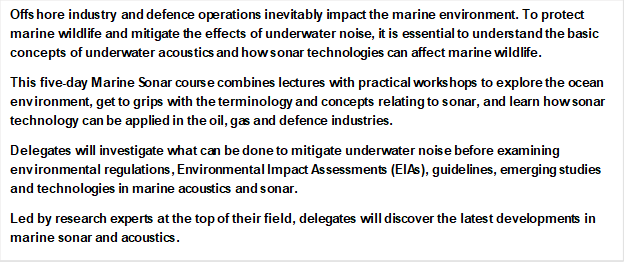 <![endif]>
| | |
| --- | --- |
| <![if !vml]><![endif]><![if !vml]>m("SEICHETRAINING.COM","INFO"); " v:shapes="Picture_x0020_4"><![endif]> | |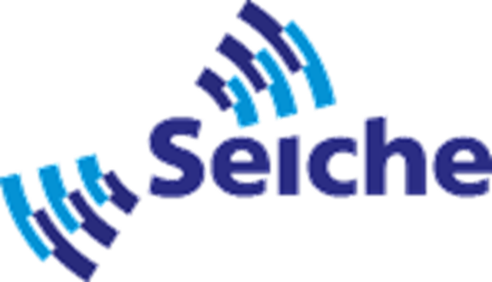 Stephanie Barnicoat, BSc, MSc.
Business Support
Seiche Ltd

Registered in England & Wales No. 3475558, Registered Office: The Custom House, The Strand, Barnstaple, Devon


The information contained in this e-mail transmission, and any documents, files or previous e-mail messages attached to it, is privileged and confidential, and solely intended for the use of the individual(s) to whom it is addressed. If you are not the intended recipient or a person responsible for delivering it to the intended recipient you should not read, copy, distribute or otherwise use the information, and you are hereby notified that any disclosure, copying, distribution or use of any of the information contained in or attached to this message is strictly prohibited. If you have received this message in error, please notify sender immediately and delete this e-mail and attached documents.




image009.wmz
Description: image009.wmz

image011.wmz
Description: image011.wmz

image013.wmz
Description: image013.wmz